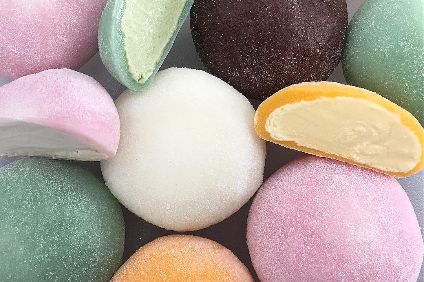 Swedish ice cream manufacturer Alvestaglass has acquired Nordic Mochi, a local European distributor of mochi ice-cream brand Bubbies.
A purchase price of of SEK1.2m (US$128,000) has been agreed but there will be additional sums to be paid based on volume of ice cream sold between 2019 and 2021.
Alvestaglass, which started out in glass production before entering the ice cream market in 2008 following its acquisition by Dan Isaksson and Richard Hertvig, is buying a business with annual sales of approximately SEK15m.
Nordic Mochi is a distributor in northern Europe of the Bubbies ice cream brand from the US. Most of its sales are in Sweden, Norway and the Baltics and it has previously used Alvestaglass for the marketing, sales and distribution of Bubbies in Sweden.
Like Nordic Mochi, Hawaii-based Bubbies Homemade Ice Cream & Desserts specialises in mochi ice cream, which is made from Japanese mochi (pounded sticky rice) with an ice cream filling.
Post-deal, Nordic Mochi will move to Växjö, where Alvestaglass is based.
Hertvig, the chief executive officer of Alvestaglass, said: "We are very pleased to be able to acquire Nordic Mochi – a growing and profitable company that will give us a better presence in Norway and the Baltics. In addition, the acquisition gives us good opportunities to expand further in new countries in northern Europe with Bubbie's high-quality ice cream and our own export products."
Alvestaglass said the acquisition is expected to have a positive effect on its earnings in 2019.