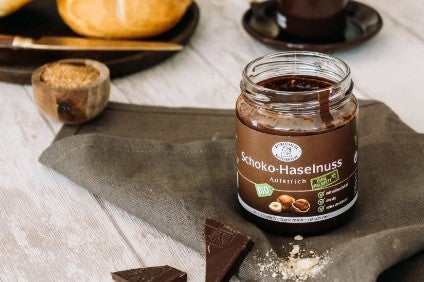 Midsona, the Sweden-based organic-foods company, has snapped up Eisblümerl, a business in Germany supplying organic spreads.
The deal, which gave Eisblümerl an enterprise value of SEK83m (US$8.8m), is the Stockholm-listed group's second acquisition in Germany in a year. Last May, Midsona bought German organic-foods business Davert.
"We see the acquisition as a very attractive addition to our existing platform Davert. Eisblümerl has both complementary quality products and production capacity, which is expected to provide attractive exchange on our existing structure," Midsona CEO Peter Åsberg said in a stock-exchange filing.
Eisblümerl manufactures nut, nougat and chocolate spreads, as well as spreadable toppings. The company's factory is in Lauterhofen near Nuremberg in southern Germany.
Midsona said Eisblümerl, founded in 1999, has nationwide distribution in Germany through grocery stores, specialist retailers, pharmacies and e-commerce.
Eisblümerl's principal shareholders Stefan Aster and Dietmar Langner will become "managing partners" in the company.
The price Midsona has paid for Eisblümerl does not include potential payments of up to SEK37m should the new asset exceed "specific financial targets" between 2020 and 2022.
Åsberg said: "Eisblümerl has good profitability and the synergy potential is also good. All in all, it is an ideal supplementary acquisition that strengthens our position in the German market for organic products."
Midsona did not disclose Eisblümerl's sales or profits but said the purchase price corresponds to an EV multiple of approximately 4.6 times EBITDA on the German firm's 2018 results excluding any transaction costs, financial effects and synergy effects.
In 2018, Midsona generated net sales of SEK2.85bn, up from SEK2.15bn a year earlier. The sales contributed to an operating profit of SEK178m, versus SEK134m in 2017. Midsona's net profit was SEK129m, against SEK84m the previous year.