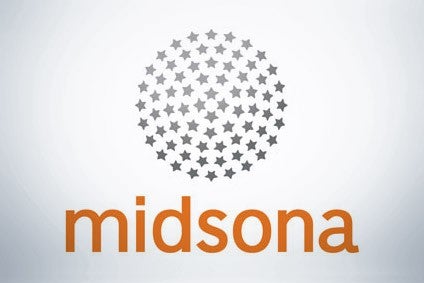 Sweden-based food group Midsona is actively pursuing acquisition opportunities, CEO Peter Åsberg has said.
Announcing Midsona's first-quarter financial results this morning (29 April), Åsberg said: "During the quarter, we continued to evaluate acquisitions in Europe. Our strong history of incorporating products and businesses, together with our size and our geographical coverage, make us an attractive partner.
"As with much else, the pandemic has dampened activity, but we are now seeing signs that the acquisitions market is slowly starting to open up and we have entered into some processes and promising discussions. I hope and believe that in accordance with our strategy, we can make further complementary acquisitions in one of our three regions in 2021."
Asked by just-food for further details about the markets in which it is looking to do deals and about which products areas are of interest, Åsberg said: "We focus on Europe and our key markets, i.e. Nordics, DACH [Germany, Austria and Switzerland], France/Spain and neighbouring countries.
"In terms of product groups/categories, we are looking for sustainable and healthy food – plant based, organic, natural etc."
In recent times Midsona, a better-for-you products specialist, has focused much of its attention on the plant-based category.
In October, the company announced it had acquired Danish fruit-and-nuts business System Frugt and said the purchase would act as a platform for the production of plant-based food.
This built on an earlier deal in which Midsona acquired Spanish firm Ebro Foods' plant-based food business Alimentation Santé and two transactions in Germany where it bought vegan and organic firm Ekko Gourmet and organic spreads company Eisblümerl.
In December, the company revealed plans to convert a facility in Spain into its regional hub for producing plant-based products.
In the first three months of this year, Midsona recorded net sales of SEK965m (US$115.2m), some 2% higher than the corresponding period last year. However, EBITDA was down from SEK107m to SEK94m on a year-on-year basis.