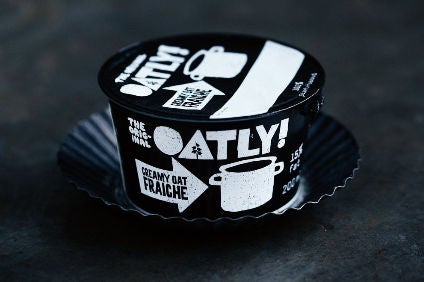 Oatly, the Swedish dairy-free business, has confirmed it is to open a production facility in the US next spring.
The company, which has a range of products including Oatgurt and Oatmilk, is to open the facility in southern New Jersey with an unnamed co-packing partner.
Oatly works with a Canadian firm to manufacture the oat base for its products. The base is then shipped via tank truck to supply partners to make the finished product.
The facility at Millville will provide an eight-fold capacity increase, it is estimated.
Reports in the US suggest the company is spending "several million dollars" on the 19,000 sq ft facility.
Construction has already started to overhaul, retrofit and expand the facility, which was built in 1972.
Oatly entered the North American market in autumn 2016, supplying coffee shops with its product as competition for the more established almond milk and soy milk products.
It has since moved into supplying grocery stores such as Wegmans, Whole Foods Market and Target.