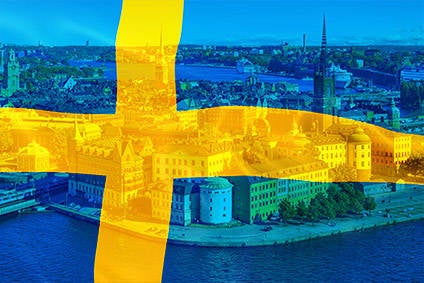 Swedish food companies exporting their products to the UK are expecting to lose sales because of Brexit.
That's the finding of the Swedish food industry body Livsmedelforetagen in its latest quarterly report.
Its Food Businesses' Business Letter for Q4 2018 – based on a questionnaire to its members – revealed that the Swedish food industry is not growing despite strong economic conditions and compounded by the fear of the outcome of Brexit, the UK's departure from the European Union on 29 March.
It found that almost half of the food companies that export to the UK expect to lose sales due to Brexit.
On the question "How do you think your exports to the UK are affected by a tough Brexit?", 46% of the companies responded that their exports will be reduced.
"The uncertainty is great about how Brexit will practically be performed (whether it becomes a 'hard' or 'soft' Brexit) and what consequences the exit will have," the report said.
Member companies were asked if they were preparing for a hard Brexit – the UK leaving the EU without a trade deal in place – and 56% of the companies that export to the UK said they had not made any specific preparations.
Of the remaining companies, one-third have prepared for extra paperwork and costs, and one-third have reviewed all long-term contracts with their UK customers.
More generally, Livsmedelforetagen's chief economist Carl Eckerdal, said: "Given the strong Swedish economy with strong households, where most consumer trends support the Swedish-produced [goods], volumes should have been able to lift more.
"The weak growth is also evident in the fact that member companies' turnover was more or less unchanged during the year. In other words, on the margin, it points to lower sales revenue per unit sold, possibly in combination with a shift towards product categories with lower earnings."
The three-hottest food categories according to members' responses are locally produced, healthy alternatives and vegetarian.