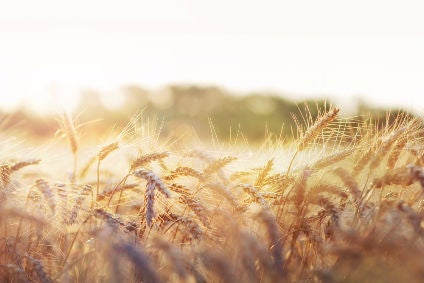 Food manufacturers in Sweden are feeling the pinch from this summer's hot weather and are warning the costs to consumers need to rise to ease the burden on businesses.
Sweden is now counting the cost of the unusually hot spell after a consequential drought caused the worst grain crop in the country since the 1950s, according to its Agriculture Agency and local agri-food group Lantmännen. As a result, food input costs for domestic manufacturers, as well as multi-nationals operating in the country, have gone up by an average of 10%.
While local farmers have so far borne the brunt as grain costs for some companies increased by more than 30%, the pass-through effect is now moving up the food production chain.
And economist Carl Eckerdal, who conducts quarterly studies for Sweden's trade body Livsmedelsforetagen – known more commonly as Food Companies in English – is urging that the higher costs need to be passed onto consumers, otherwise business will suffer. He projects an increase of around 5% or more, depending on the product.
Eckerdal's results and recommendations are based on feedback from Livsmedelsforetagen's members, including locally-based food producers such as Lantmännen, Orkla Group, Arla Foods, HKScan and Cloetta. Global heavyweights such as Nestlé, Unilever and Mondelez International are either members too, or sit on the body's committees.
"If the collective cost increases of producers would be passed on to consumers via the grocery trade, this would mean an average increase in consumer prices by just over 5%," according to a translated version of Eckerdal's remarks. "That is what is needed for the producers to get coverage for their increased raw-material costs. However, 5% is a cut figure, and for meat, dairy, cereal and fruit and berries products, even higher price increases are necessary to cover cost increases."
Eckerdal said some Swedish producers are facing even greater difficulties than during the commodity crisis of 2008-2009, when profit margins fell "radically".
"Now that we are experiencing the consequences of the hardest drought since the late 50s, it is crucial that all actors in the market place up," Eckerdal added.