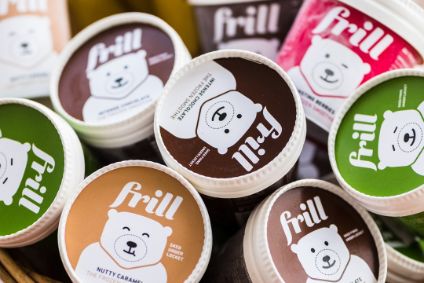 Frill Holding, a Swedish business specialising in functional foods, has announced three acquisitions and is closing in on a fourth.
It has bought iQ Fuel, Kling Homie and Nathalies Direct Trade for a total of SEK71.1m (US$8.4m) and has also entered into a letter of intent regarding the acquisition of B8 Sverige for SEK 47.8m.
The three businesses Frill Holding has bought had a combined turnover of approximately SEK16.7m in 2020.
In a statement, Frill Holding said the deals are in line with its strategy of building an "expansive portfolio of brands" through both acquisitions and organic growth in the functional foods sector.
Peter Blom, CEO of Frill Holding, said: "I am very pleased that the Frill Group has in such a short time put together a product portfolio of very strong brands, which puts us in a good position to become one of the Nordic region's leading functional foods companies."
The companies Frill Holding has acquired are based in Sweden.
iQ Fuel makes and sells sports and functional drinks, enriched with vitamins and electrolytes while Kling Homie has a product range that includes nutritional supplements, functional and energy drinks and dietary supplements. Nathalie's Direct Trade manufactures and markets healthy snacks including dried fruit in portion bags.
The company Frill is planning to acquire, B8 Sverige, produces and sells dumplings and related by-products in the Nordic region, both to the retail trade and in its own restaurants.
Prior to that deal being completed, Frill Holding consists of eight portfolio businesses. These include the brands Add Nutrition, Frill and Bezzt.
On the back of its recently-announced deals, Uppsala-based Frill Holding said it expects its 2021 sales to be SEK71m (sales were SEK108,000 last year) and EBITDA to be SEK0.5m compared to a loss of SEK678,000 in 2020.
It is projecting sales of SEK565m and EBITDA of SEK210m in 2025.