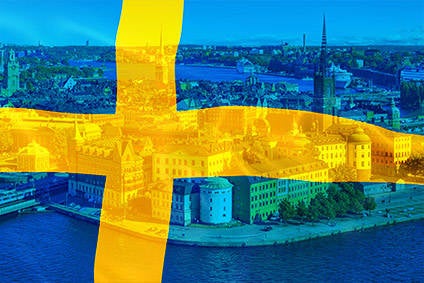 The body representing food manufacturers in Sweden has welcomed a decision by the country's parliament to introduce a law governing unfair trading practices in the supply chain.
Riksdag members delivered a majority verdict yesterday (10 June) to introduce an unfair trading practices (UTP) provision from 1 November. It will prohibit late payments and cancellations of orders, unilateral changes to contracts, and unauthorised access to food suppliers' data.
The Swedish Competition Authority has been tasked to review how the new laws will be applied and the potential impact on competition in the supply chain. The regulator will have two years to report its initial findings from implementation date.
Livsmedelsföretagen, the organisation overseeing 800 local food producers, said it had been pressing for controls over UTPs since 2019.
Its CEO Björn Hellman said UTPs had been going on for decades in Sweden.
"For far too many years, Swedish food producers have been forced to accept unfair and unfair terms in order to bring their products to market. Now it's hopefully over. I am convinced that the new law will strengthen the industry's competitiveness and help us achieve the lofty goals of the national food strategy. On behalf of the food companies, I would like to thank the government, the Riksdag and everyone we have worked with on this issue."
The European Commission introduced new laws governing UTPs in 2019, and according to Carl Eckerdal, a chief economist at Livsmedelsföretagen, it has been adapted to "Swedish conditions".
The EU said two years ago its ruling would apply to any business involved in the food supply chain with a turnover of EUR350m (US$398.9m at the time), while different levels of protection would be provided to those below that threshold, designated as small- and medium-sized enterprises.
In Sweden's case, an exception has been added to the bill to exclude businesses with a turnover of less than EUR2m from the new legislation.
Eckerdal said in a statement: "The goal for Livsmedelsföretagen's work was that the directive should be implemented in Swedish law without the exceptions from the regulations that the directive allows – that the law should be applicable to all actors regardless of size and not differentiate between fresh and non-fresh products in terms of payment time. This perspective was reflected in the government's investigation and was also incorporated into the government's bill.
"Unfair trade practices are equally wrong whether they are used against a small, local producer or against a global food giant. The Swedish food market is extremely concentrated and in relation to the grocery trade, all suppliers, small and large, are at a disadvantage. We were clear that a prerequisite for the directive to be effective was that it was adapted to Swedish conditions, and we are grateful that the government and the Riksdag took this into account."