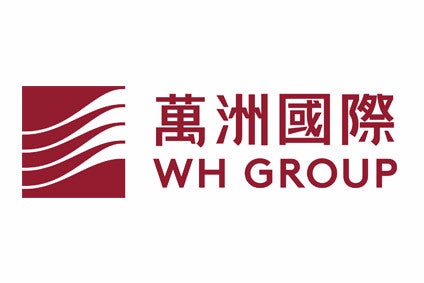 China's WH Group, the world's largest pork producer, has been ordered by the country's government to shut one of its slaughterhouses amid a swine fever scare.
The slaughterhouse at Zhengzhou in Henan province will be shut for six weeks.
The Chinese government has acted to try and contain the outbreak after pigs at the plant died of African Swine Fever, in the country's second case of the disease in recent weeks.
Some 30 hogs died of the illness at the plant on Thursday (16 August) and 1,362 pigs at the plant were culled after the infection was discovered.
News agency Reuters said the infected pigs had travelled thousands of kilometres from a farm in Jiamusi city in China's north eastern province of Heilongjiang, stoking concerns about the spread of the highly contagious disease across the world's largest pig herd.
WH Group said in a statement that the temporary closure was ordered by Zhengzhou city authorities but said it does not expect any disruption to the supply of pork and related products as a result of the temporary closure. Nor does it expect it to have an impact on its financial position.
It has diverted sales orders to other operations.
"In light of the detection of African swine fever, Zhengzhou Shuanghui has taken active steps in order to prevent further spread of the swine disease including, among other things, setting up of a specialised body, euthanising all live hogs at the Zhengzhou Slaughtering Factory and temporarily closing down the Zhengzhou Slaughtering Factory," the company said.
"As at the date of this announcement, the company is not aware of any detection of African swine fever or other epidemic swine disease at other slaughtering factories of the group."
The outbreak comes almost two weeks after another Chinese province, Liaoning, culled thousands of pigs after the discovery of the disease.
African Swine Flu occurs among pigs and wild boars and is transmitted by ticks and direct contact between animals. It does not affect humans.