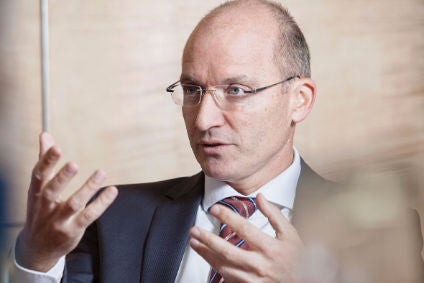 Switzerland-based dairy group Emmi today (22 March) reported a near-17% rise in annual profits, boosted by moves to improve its productivity.
Emmi booked a net profit of CHF140.3m (US$141.2m) for last year, a result it said "slightly exceeded expectations".
The company pointed to better productivity and the performance of higher-margin brands.
Emmi reported last month its sales rose 1.4% in 2016 to CHF3.26bn. The Caffe Latte and Onken owner revealed a continued decline in domestic sales due to pressure from "retail tourism", increased imports and "economic uncertainties".
However, Emmi said today "earnings, unlike sales, exceeded expectations". EBIT increased by 7.3% to CHF202.7m with an EBIT margin of 6.2% (2015: 5.9 %). Net profit margin was 4.3% compared to 3.7% in 2015.
EBITDA increased by CHF13.3m to CHF328.2m compared to CHF314.9m in the year-ago period.
Emmi CEO Urs Riedener said: "Given the pressure on the Swiss business, this is a pleasing result. This success has been driven by further progress abroad, the geographical expansion of the operational excellence programme and the good performance of higher-margin brands. Switzerland remains at the heart of our strategy."
In the year ahead, Emmi said it "expects that conditions in the dairy industry will continue to be challenging and that competition will remain intense".
"The massive pressure exerted by imports and retail tourism are likely to persist in Switzerland in 2017. Emmi intends, however, to stabilise sales in its home market with strong brands and innovations."