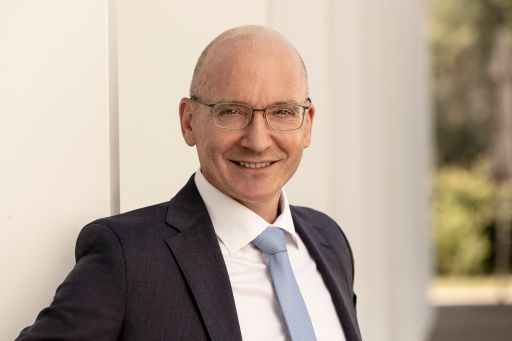 Swiss dairy group Emmi is set to have a change of leadership with chief executive Urs Riedener due to step down next year to take up the chairmanship role.
Emmi, which recently expanded its US presence with a deal for feta cheese maker Athenos, said current chairman and board member Konrad Graber will not be standing for re-election at the company's 'general meeting' in April 2023.
The company, with sales in 2020 equivalent to US$4.04bn, said in a statement today (9 September) it is "initiating succession arrangements at an early stage" because of the "double leadership change".
Riedener will step down as CEO and chair of group management on 31 December 2022. A replacement will be "announced at the appropriate time, probably in spring 2022", Emmi said.
The current CEO has held that position since 2008, while Graber has occupied the chairman seat for the past 12 years.
Graber said: "Emmi has evolved into an internationally successful group with premium dairy products and strong brands. Due to the excellent positioning among all our stakeholders, I consider this an ideal time to initiate leadership succession arrangements for Emmi.
"We are pleased that current CEO Urs Riedener – whose initiative and committed leadership are intrinsic to Emmi's success and culture – wants to move to the strategic level and will thus be able to continue to shape the future of the group."
Switzerland is the largest market for Emmi, accounting for 45.5% of last year's sales, followed by the Americas with 34.6%. The Zurich-listed firm classifies the Americas division as encompassing the US and Canada, Chile, Brazil and Mexico but, also it includes France, Spain and Tunisia.
EBITDA amounted to CHF376.3m, while EBIT stood at CHF256.6m and net profit at CHF188.4m.
Earlier this month, Emmi announced a deal for Athenos, regarded as one of the largest feta producers in the US.
Emmi also bolstered its US position in desserts last year with the acquisition of a majority stake in New York-based Indulge Desserts, building on an acquisition in 2019 for Italy's Pasticceria Quadrifoglio. The same year, it raised its holding in Brazilian dairy company Laticínios Porto Alegre Indústria e Comércio and took a 66% majority interest in Austria's Leeb Biomilch, a supplier of organic goat and sheep milk products.