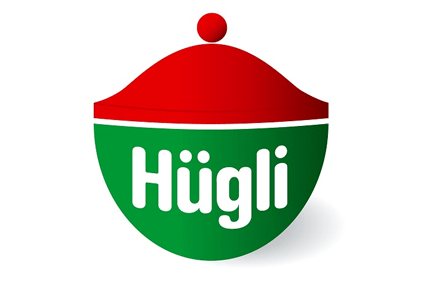 Hügli Holding, the Swiss food group, today (19 August) revised its expectations for annual sales and EBIT, with the company saying investment will dent its operating profit.
The new estimates came alongside half-year results that included a fall in sales on an organic basis amid challenges in the UK and Germany.
The company forecast its 2016 sales will be "at [the] previous year's level". It estimates full-year EBIT will be "slightly below" 2015.
In April, Hügli had forecast higher sales and EBIT in 2016.
However, despite sales, EBIT and net profit inching up in the first half of the year, Hügli has changed its forecasts.
"For the second half of 2016 we anticipate a sales development in local currencies comparable to that of the first half of the year. Nevertheless, the macroeconomic and political uncertainties may depress customer demand. Correspondingly we expect sales 2016 to attain the previous year's level," the company said.
"In order to safeguard long-term growth and optimise business processes, we will continue all projects in spite of the dent in growth and start several new projects. Accordingly, we anticipate costs to rise slightly in the second half and EBIT 2016 to drop slightly below the previous year's level."
Hügli's sales increased 1.7% to CHF190.1m (US$198.6m) in the first six months of 2016, boosted by exchange rate changes. On an organic basis, sales dropped 1.6%. Growth in Italy was offset by declines in the UK and Germany.
"Orders of key account customers slumped in the UK, mainly in the area of health and nutrition, making it impossible to attain the previous year's sales level," Hügli said.
Germany is Hügli's largest market and sales there fell over 5% in the first half of the year. "Fewer tenders from key accounts were won due to the heightened competition, and on the other hand, a number of production orders were actively discontinued because of their unsatisfactory margin. The significant slowdown of sales in German health food stores, owed to the expansion of the organic product line in the retail food trade at the expense of the specialist trade distribution channels, as well as the tightened competition had a depressing effect on this financial year."
The company's EBIT grew 0.9% to CHF16.4m amid "stable raw material prices. Its net profit was up 1% at CHF12m.