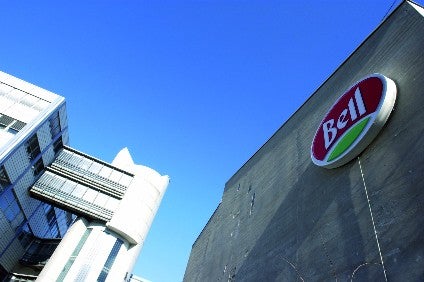 Bell Food Group, the Switzerland-based manufacturer, has sold two production facilities outside its domestic market.
The publicly-listed company said the deals for the factories, one in France and the other in Hungary, was part of an "ongoing restructuring" of its international charcuterie business.
Isla Délice, the France-based supplier of halal meat products, has snapped up the plant in France, which is located in the southern town of Saint-André. The factory in the Hungarian village of Perbál, just outside Budapest, has been sold to Spar Hungary.
Bell, which did not disclose how much it was receiving for the facilities, described the factories as of "low strategic value", insisting the transactions "will not have any significant one-off effects or any material impact on the group's operational result". Last summer, Bell quit what it described as the "unprofitable" German sausage market, selling up to local producer Zur Mühlen Group.
The deal for the factory in France is planned for the end of February, Bell said, adding Isla Délice had agreed to take on all 70 staff at the plant. Isla Délice, acquired by UK private-equity firm Perwyn in 2018, itself bought Belgian counterpart Hoca Meat Products last year.
Bell has five production facilities for air-dried ham and salami in France and plans to consolidate the business at Saint-André into its country HQ further north in Teilhède.
Spar Hungary has also agreed to "secure jobs", Bell said, as well as expand capacity.