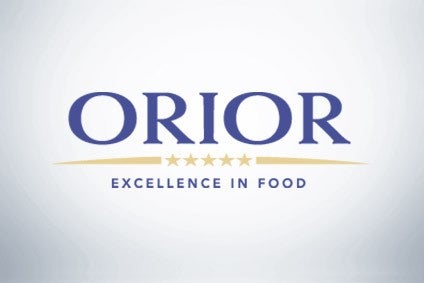 Orior, the Swiss food group, has increased its stake in Germany-based foodservice company Casualfood to 70%.
The company, which does business in areas such as fresh meats and pasta, said the move, first mooted last month, "further strengthens its broader strategic footprint by adding a new centre of competence specialised in small-scale food islands in the fast-growing foodservice to-go market".
It said the purchase of this additional interest, from 35% previously, has been financed with internal funds and through existing lines of credit and added it intends to acquire all remaining Casualfood shares in stages by 2022.
Daniel Lutz, CEO of Orior, said: "Casualfood is a great company. The fine sense for brand worlds and trends is remarkable. Their success is also based on an unconventional, agile and creative way on how this team creates new brand worlds with concise stories and their proximity to consumers with a strong focus on small-scale food islands."
Casualfood founder and joint CEO Stefan Weber will take a seat on Orior's extended executive committee.
Last month, Orior announced a 1.8% decline in organic revenues in the first half after the Swiss company terminated a contract in the convenience segment with annual sales of CHF8.2m (US$8.3m at the prevailing exchange rate).
Orior also said it has embarked on a new strategy focused on 2025, more details of which will be unveiled at its investor day in the spring.