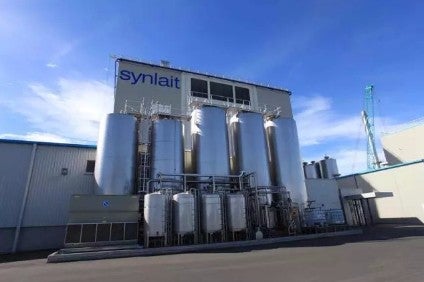 Synlait, the New Zealand-based dairy and infant formula co-manufacturer, has named Angela Dixion as its new chief financial officer.
She replaces Nigel Greenwood who announced he was stepping down last October. Dixon will start in the role in June.
The business said in a statement to the Australian Securities Exchange (ASX), on which it is listed, that Dixon is an experienced senior executive with more than 20 years' experience in the professional services, financial and insurance sectors.
Dixon has worked in New Zealand and the UK and her areas of expertise are said to include technology, strategy, retail finance and business intelligence.
She is currently chief finance and information officer at Public Trust, a New Zealand provider of wills and estate administration services.
Dixon is also said to have an active interest in equity investment in Kiwi start-ups through her involvement with the Angel investment network.
In February, Synlait issued lower profit guidance, partly linked to the coronavirus outbreak. The company counts China as one of of its key markets.