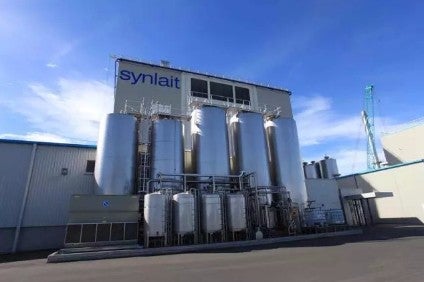 The company, which also owns branded businesses Dairyworks and Talbot Cheese, has told the market it sees itself making a net loss after tax of NZD20-30m (US$14.4-21.5m) in its 2021 financial year, which runs to the end of July.
In March, when Synlait published a set of half-year results that included a 76% tumble in net profits, the business said its "outlook" at that point "suggest[ed] a broadly breakeven FY21 net profit after tax result".
However, Synlait did warn it was its "expectation … that global shipping delays will continue and further impact the FY21 result", and so it has come to pass.
Synlait today (24 May) set out three factors for its new forecast: an expectation of ongoing shipping delays, which the company said "will result in the sale of some ingredient products occurring post the FY21 balance date".
The group, meanwhile, said it was "achieving lower prices for ingredient products" than it would normally expect to achieve "relative to prevailing market prices through a combination of sales phasing and volume pressure". It also pointed to "the adoption of a more conservative approach to year-end inventory volumes and valuation".
In its stock-exchange filing, Synlait told the market its banking syndicate "continues to be supportive" and has given the business a waiver of relevant covenants in its current financial year. "Synlait does not intend to undertake a capital raising," the company said.
John Penno, Synlait's CEO, added: "I am disappointed to share this news with our investor base. As a team, we are focused on closing out this year as well as we can, then resetting, and delivering a much improved financial performance in FY22."
Penno, Synlait's co-founder, stepped into the CEO role on an interim basis at the start of this month after previous boss Leon Clement tendered his resignation in April.