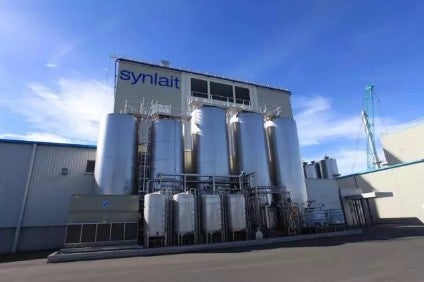 Synalit Milk, the New Zealand infant-formula co-packer, has conditionally purchased 28 hectares of land in the country's North Island.
It plans to establish its second nutritional powder manufacturing site on the undeveloped land at Pokeno, North Waikato.
The company said it expects to invest around NZD260m (US$189.3m) in the coming years on the site.
Chairman Graeme Milne said: "Our forecast increase in customer demand for infant formula products means we need to add additional powder manufacturing capacity as soon as we can.
"Our long-term infant formula supply agreements underpin this forecast demand and we have these in place with The A2 Milk Company, New Hope Nutritionals, Bright Dairy and Munchkin."
Synlait Milk said it will grow its A2 Milk and Lead with Pride programmes with farmers in the Waikato area as a part of establishing the new milk supply for Synlait Pokeno.
John Penno, Synlait Milk's CEO, added: "As well as helping us to meet our forecast infant formula demand, we see Pokeno as an opportunity to balance our exposure to a single powder manufacturing site and single milk supply pool at Synlait Dunsandel in the South Island.
The first dryer at Synlait Pokeno is expected to replicate the specifications of dryer three from Synlait Dunsandel, which is an infant formula-capable spray dryer commissioned in late 2015 with an annual capacity of 40,000 metric tonnes.