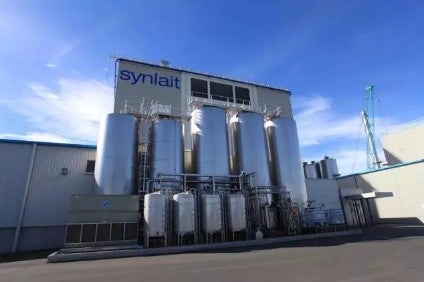 New Zealand's Synlait Milk will double production of infant-formula powder after investing NZD37m (US$25.3m) in a new 'wetmix' kitchen at its Dunsandel site.
Capacity will increase to 80,000 metric tonnes a year as the plant will now be able to simultaneously run two large-scale infant-formula spray dryers, according to a statement today (7 December).
Dry ingredients such as dairy proteins, carbohydrates, vitamins and minerals are mixed into liquid milk, which is then sent to the dryer and turned into the infant formula base powder.
Company founder and chief executive John Penno said: "We were at the point where our current Wetmix facility was at capacity, and our consumer demand was continuing to grow. Building this new wetmix kitchen will relieve that pressure."
It was announced in November Penno, who is also managing director, will step down in the next 12 months as "part of an orderly transition to position Synlait for its next phase of growth", although he is expected to remain a director. A search is under way for his replacement.
Penno said at the time: "Once the new CEO is in place, I am looking forward to getting back to my entrepreneurial roots and will be looking for opportunities to get involved with start-ups and young companies, which is where my wife, Maury, and I want to continue to make a contribution."
The New Zealand and Australia-listed company saw revenue increase 39% to NZD759m in the year through July, with profits up 11% at NZD38.2m.
In September, Penno said the company would commit NZD7m in the current financial year to a research and development centre at Palmerston North, in North Island, to build further expertise and capability in food technology research and commercialisation.