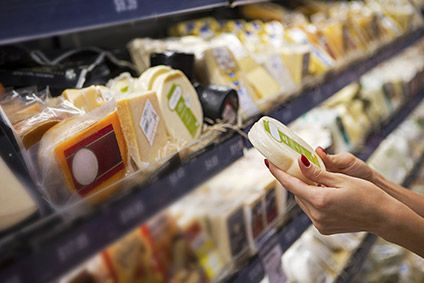 Synlait Milk has kicked off a NZD200m (US$137.5m) capital-raising exercise to support investment plans for the New Zealand-based dairy and infant formula maker as it forecasts a drop in profits linked to the pandemic.
The equity offering is split into two, a NZD180m placement and a NZD20m share purchase plan. The first portion has been fully subscribed with orders in excess of the targeted amount. Settlement is due on 17-18 November for listings on the Australian Securities Exchange and the bourse in New Zealand, with trading expected to commence on 18 November.
Synlait said in an exchange filing the capital will "provide more financial headroom as it navigates Covid-19, which is having an unpredictable impact on the stability of its current and future earnings".
The company added volumes for consumer-packaged infant formula will be down on last year due to inventory levels at a "key customer" but are expected to pick up in the second half as those stocks clear. Consequently, Synlait is guiding to "significantly lower" net profits after tax for the first six months of its fiscal year and the year-end result is expected to "be at or slightly below" the figure for fiscal 2020.
"This guidance is subject to the unpredictable effects of Covid-19, with consumer behaviour, channel dynamics and supply chain disruptions all subject to change," Synlait said.
In fiscal 2020, which ended on 31 July, Synlait posted a 9% drop in profits after tax (NPAT) to NZD75.2m based on revenues of NZD1.3bn, an increase of 27%. Consumer-packaged infant-formula sales were up 15% at 49,180 metric tons. At the half-year stage to 31 January, NPAT was down 30% at NZD26.2m.
Some of the new equity funds will be used to complete the "investment phase" of its plant in Pokeno, North Waikato, for processing and packaging equipment to serve international customers.
Of the NZD180m equity placement, around NZD13m has been allocated to China's Bright Dairy Holding, the company's largest shareholder with which it has an infant formula supply agreement. That settlement is due on 1 December. Another investor, baby powder peer The a2 Milk Company, will also take up some of the shares.