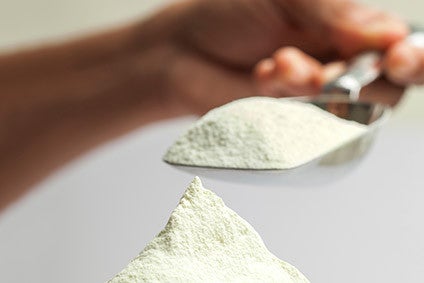 Synlait Milk, the New Zealand infant formula manufacturer for brands like A2 Platinum and Munchkin, has set out plans to spend NZD300m (US$219.7m) over the next three years in areas including production and packaging.
The company is looking to invest in adding capacity for its infant formula manufacturing, consumer packaging, infrastructure and "value-added" cream manufacturing. The listed business, which counts China's Bright Dairy as its largest shareholder, is aiming to raise NZD98m from selling new shares in the business.
"We are looking at investing approximately $300 million in capital growth projects over the next three years to solidify this position and continue pursuing profitable opportunities to make more from milk," chairman Graeme Milne said.
The first project will see Synlait spend NZD34m on a new wet mix kitchen in its new financial year, a move that will double its infant formula capacity to 80,000 MT.
The rights issue to shareholders is expected to raise the funds by the middle of next month. Part of the proceeds will be used to pay down debt.
Synlait said Bright was "supportive" of the offer and intends to take part in order to maintain its percentage shareholding in the company.
Synlait's announcement on capital expenditure came alongside annual results that included higher revenue and underlying net profit.
The company's revenue reached NZD546.9m in the year to the end of July, up from NZD448.1m. Its reported net profit after tax more than tripled to NZD34.4m 31 July 2016.
"Our record profit is a clear highlight for FY16, but throughout the year we also invested in improving our business, developing customer partnerships, supporting our milk suppliers and reaffirming our commitment to becoming a world leader in infant formula," MD and CEO John Penno said.
Synlait also announced plans to start the process to dual list on the Australian Securities Exchange (ASX) and expects to start trading before the end of the year.
Penno said Synlait was well positioned to comply with Chinese infant formula regulations coming into effect from January 2018.
"We are working through our strategy with infant formula customers exporting into China, including The A2 Milk Company and Munchkin Inc.," Penno said. "It's likely the Chinese regulations will moderate canned infant formula growth in FY17 as the market deals with the changing landscape, but we expect the market to normalise in the longer term."