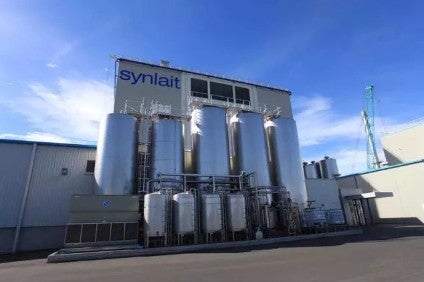 New Zealand infant formula manufacturer Synlait Milk has committed to reducing its environmental impact significantly over the next decade.
It is targeting "key areas of their value chain" it said in an announcement at its annual conference in Christchurch.
The 2028 targets include reducing greenhouse gas emissions by 35% per kilogram of milk solids on-farm and 50% per kilogram of milk solids off-farm, reducing water consumption by 20% per kgMS both on-farm and off-farm and reducing nitrogen loss on-farm by 45% per kgMS.
Synlait said it will never build another coal-fired boiler and is working hard to address existing coal infrastructure.
It has commissioned New Zealand's first large-scale electrode boiler in January 2019 to provide renewable process heat to the upcoming advanced dairy liquids facility in Dunsandel.
And it has joined a movement of organisations focused on serious sustainability progress by becoming a certified B Corporation and adopting several of the United Nation's Sustainable Development Goals.
John Penno, CEO and managing director, said: "We're stepping up to take responsibility for our business and demonstrate leadership in the primary industry that will benefit all New Zealanders.
"People, communities and land thriving is the heart of our ambition and central to the three pillars of our sustainability strategy: environment, people and enterprise."
Synlait appointed Hamish Reid as director of sustainability and brand in early 2018 to oversee the development and management of a sustainability strategy.