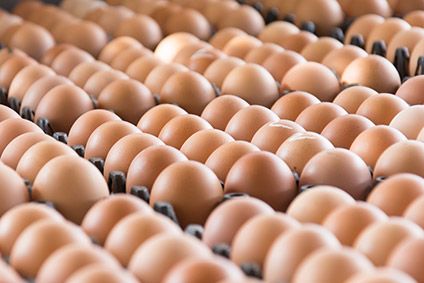 Italy is the latest European country to find traces of the insecticide fipronil in egg-based products.
The authorities there have found traces of fipronil in two egg samples from a total of 114 tested so far. One involved Italian-sourced eggs while the other one is under investigation. The two tainted samples came from the Rome are and the province of Ancona, it is understood.
And a batch of frozen omelettes containing traces of fipronil has been withdrawn from sale in Milan.
The Italian authorities are concerned because its population consumes a lot of eggs – estimated at 215 per person a year by the country's agricultural association Coldiretti – and a large proportion of the country's egg supply – estimated at 610,000 kilogrammes' worth between January and May this year – comes from The Netherlands where the fipronil scare originated.
Two Dutch men appeared in court last week in connection with the tainted-eggs issue.that has seen millions of eggs destroyed, poultry farms closed down and consumer confidence in eggs and egg-based products damaged.
The UK and French authorities have just updated their list of at-risk products which have been withdrawn from retailers' shelves and now Coldiretti is urging the Italian authorities to do likewise to help restore consumer confidence.
Fipronil – banned from use in the food industry by the European Union – has now been discovered in eggs in 17 European countries. Its presence in egg-based products came to light at the beginning of August.
The European Commission is to hold a special meeting to discuss the crisis next month.
It has been suggested that Fipronil, used as a pesticide to kill insects, can damage kidneys, the liver and thyroid glands if eaten in large quantities. However, food standards agencies are playing down the risks for anyone who has already eaten the tainted eggs or egg products.