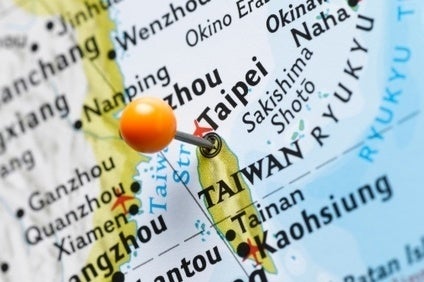 Taiwan has reportedly revealed 11 markets have put restrictions on food exports from the country due to the tainted oil scandals hitting the local food industry.
Economics minister Duh Tyzz-jiun said markets including China, Japan, New Zealand, Chile and the Netherlands had placed curbs on exports from Taiwan, according to a report from the country's Central News Agency.
Taiwan has been rocked by two food safety scares in the last two months. Food manufacturer Ting Hsin International Group is under investigation in Taiwan amid claims a local unit imported beef tallow from Vietnam meant for animal consumption that was subsequently used in foods for humans.
In September, another company, Chang Guann Co., was found to have sold adulterated cooking oil to food processors, restaurants and school canteens.
The latest scare involving the beef tallow imported from Vietnam has led to 102 products recalled from sale in Taiwan.
Uni-President Enterprises, Taiwan's largest food manufacturer, has recalled 19 lines over fears the products were made using the ingredient.
Over 16,000 tonnes of products have been pulled from store shelves in Taiwan, The Taipei Times reported, citing data from the country's Food and Drug Administration.
Foodservice outlets have also been affected. Bakery chain Rose Pie and pan-fried dumpling chain Eight Way have also recalled products.