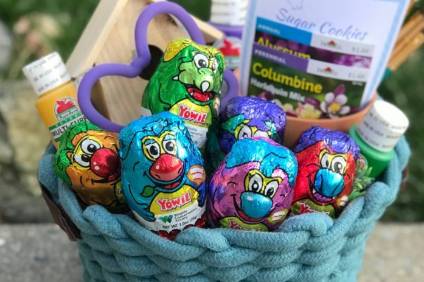 Yowie Group, the Australian confectioner that has been fending off takeover interest and investor calls for directors to stand down, has pointed to operational "progress".
In recent months, the publicly-listed Yowie has dismissed one takeover offer and seen another suitor withdraw a bid for the business, citing concerns over the company's cashflow. That company is Australian investment firm Keybridge Capital, a shareholder in Yowie that has since called on the candy maker's chairman and two other directors to leave the firm.
In a filing issued on the Australian Securities Exchange today (5 July), Yowie chairman Louis Carroll said since the company's last update to investors "unfortunately much of the board's energy has been expended dealing with inadequate takeover offers and 249D notices" – the latter referring to the calls the board has faced to hold a general meeting.
"I am pleased to advise that there is continuing progress on the operational front," Carroll said. "Distribution continues to increase, with significant recent large wins at Kroger and most importantly the 15,000 Dollar General locations.
"Our cash burn rate has slowed markedly to less than half of the previous year. In the year just started, we will return to growth and we anticipate trading cash positively in the second half of the financial year. We ended the 2019 financial year with just over US$16m in cash and are forecasting using only a small part of this for working capital."
Carroll said the improvement in Yowie's cash meant the company had decided to make a return to investors. "For this reason, we have decided to make a two cent per share return of capital, subject to shareholders' approval. A notice of meeting in relation to this capital return will be sent out later this month. Should trading during this year turn out as forecast, we would envisage additional capital returns."
Last month, Yowie shareholder Aurora Funds Management tabled a so-called scrip takeover offer for the company where shares are offered instead of cash – a move Carroll swiftly described at the time as "opportunistic".
Carroll continued his criticism of Aurora's bid in today's update. "The current unsolicited highly conditional takeover offer from Aurora Dividend Income Trust severely undervalues your company," he told investors. "Yowie Group is on track to trade positively in this financial year and to
finally generate its working capital requirements from trading. The Aurora offer places no value on the business and is less than the cash backing in the company.
He added: "The offer is also a non-cash offer with the consideration being units in an unlisted trust. Aurora is yet to deliver its formal bidder's statement. Once that has been provided, your board will prepare their formal response. As previously advised, you should take no action in relation to this bid until after you receive your board's formal response."
Later in the day, Aurora's bidder's statement was published on the ASX.
In the Yowie update, Carroll then took aim at Keybridge's stance on the board. "The current attempt by Keybridge to dismiss myself, Glen Watts and Tim Kestell so that, presumably, we can be replaced with Keybridge's and or its associates' nominees is also particularly worrying," he said.
"We believe that they have not as yet proposed individuals to become directors in our place because they have no one available with any experience of fast-moving consumer goods or grocery marketing. We base this judgement on the series of oil and gas executives and lawyers that they have
suggested in the past.
"Since they and their associates became our largest shareholder, nearly eighteen months ago, they have not made one constructive suggestion regarding the operation of the business. Your board is overseeing a gradual turnaround in Yowie's operating performance. We thank you for your patience, which we believe will be rewarded in the foreseeable future."
In a subsequent filing, Yowie in fact reported Kestell had resigned as a non-executive director of the company with immediate effect. No further comment was made.
Officials at Keybridge and Aurora could not be reached outside of normal office hours in Australia.
Yowie shares closed up more than 30% at AUD0.081. They started the year at AUD0.091.
The company's financial year ended on 30 June. Results are due in the coming weeks.
Yowie published first-half financial numbers in February. In the six months to the end of December, Yowie booked revenue of US$7.7m, down 4% on the year. It generated a net loss of US$871,000, up 75% year-on-year.