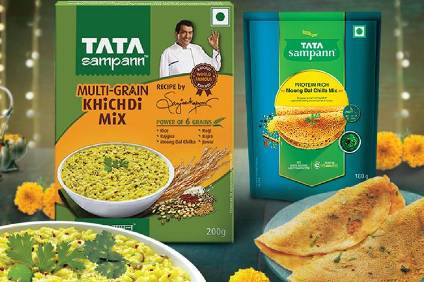 A corporate restructuring by India's Tata Group to demerge its chemical business from its consumer products divisions may encourage the conglomerate to boost its position in the country's highly-competitive processed-food sector, experts say.
"Tata may create a new identity by not only expanding its portfolio of Sampann spices brand but also launching new food products that would compete with the offerings of established mid-sized companies like [Orkla Foods arm] MTR Foods or MDH," Himanshu Manglik, president of Gurgaon-based consultancy firm Walnutcap told just-food. Manglikis a former senior executive at Nestlé's operations in India.
That view meshes with Tata corporate statements, with one stressing the renaming of Tata Global Beverages Ltd to Tata Consumer Products Ltd and its acquisition of branded food businesses from Tata Chemicals Ltd, such as Tata Sampann and Tata Salt, will consolidate its presence in the food sector, building up "a strong product pipeline", said the company statement.
The consolidation would create "a strong growth platform to meet the growing aspirations of Indian consumers", the statement read.
Tata has a limited range of food lines, with products including Tata Salt, Tata Tea, Tetley tea, plus Tata Sampann pulses, ready-to-cook mixes and spices predominating. These products generated annual of US$1.3bn in the financial year ending 31 March, selling into more than 200m households. It said a broader portfolio would deepen distribution and enhance innovation.
Praising the deal, Piruz Khambatta, co-chairman at the Confederation of Indian Industries' national committee on food processing, said through the restructuring "all the consumer goods of Tata will come in one space, which will benefit it in terms of branding, logistics, management, and operational efficiencies".
Manglik said Tata will be better able to have an edge over competitors when launching food products, because of the high level of consumer trust and brand reputation delivered by its well-established distribution chain. However, to be able to really grow its food business, Tata will need to focus on research and development, and setting up such facilities would take time, he said.
One benefit of expanding in India's food sector today is launch marketing and sales are facilitated by increased internet penetration, Manglik suggested. "Although only 10% of food sales happen through online channels, it is great for promotions and visibility and a company can launch a product without too much expense," he explained.