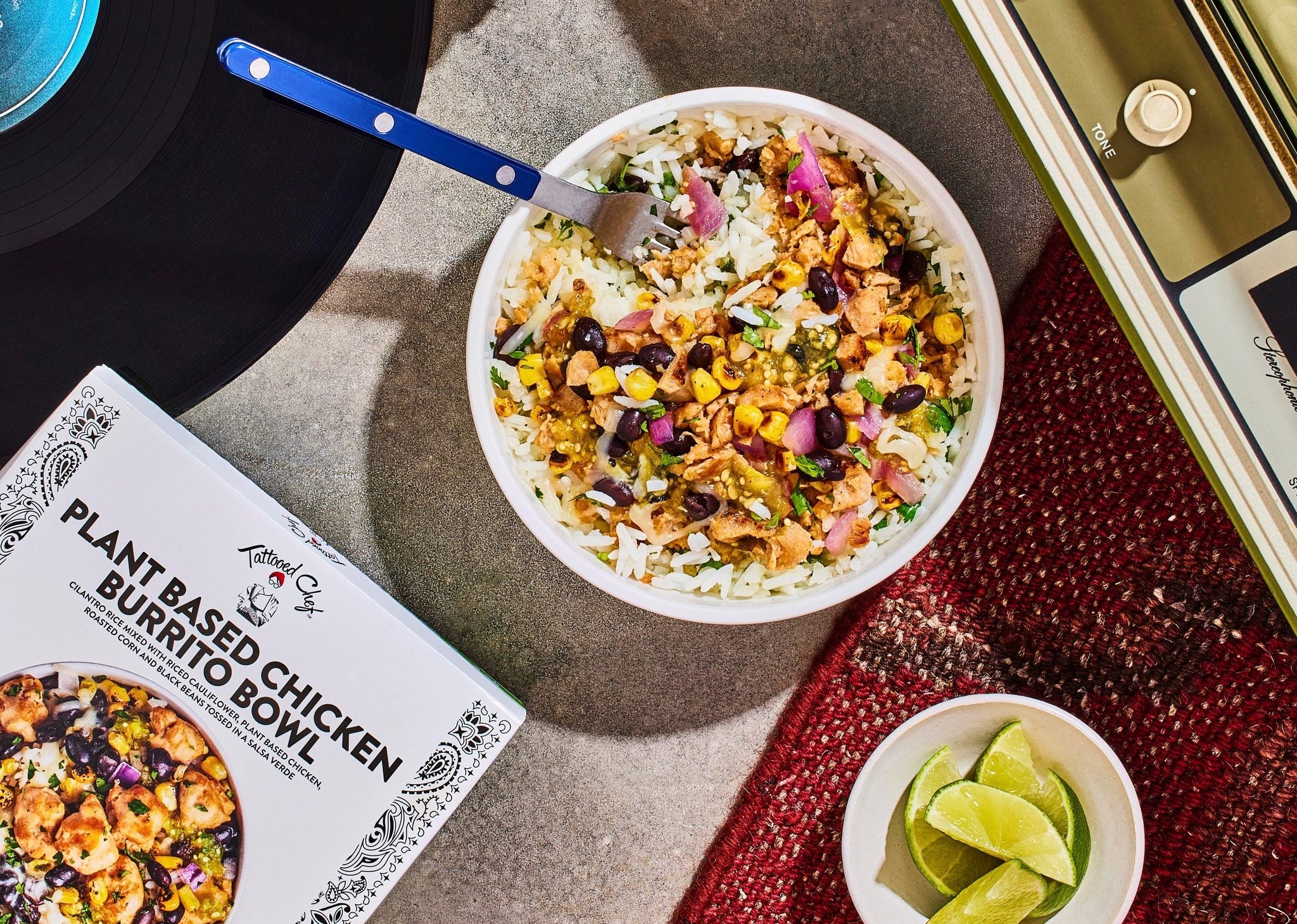 Tattooed Chef has warned its sales will be down this year from 2022 as the US plant-based food business reiterated the need to raise additional funds.
The California-based company, set up in 2018, continued to post losses in EBITDA and net income in the first quarter to 31 March, along with a further depletion of cash on hand.
Meanwhile, Tattooed Chef executives, including president and CEO Sam Galletti and CFO Stephanie Dieckmann, are facing a class action lawsuit alleging they "made misleading statements and/or failed to disclose material facts about our business" in the period from March 2021 to October 2022, according to a 10-K filing for its 2022 annual results filed with the US Securities and Exchange Commission (SEC) on 15 May.
Separately, a so-called "derivative complaint" was filed in the United States District Court for the Central District of California in March this year "against certain of our officers and directors". It includes accusations of a "breach of fiduciary duty; unjust enrichment; abuse of control; gross mismanagement; [and a] waste of corporate assets", according to the form 10K.
The company noted "our anticipated motion to dismiss" the case. Tattooed Chef had not responded to Just Food's request for an explanation at the time of publication.
Tattooed Chef had already fallen foul of Nasdaq listing rules by a delay in filing its annual accounts for the year to 31 December 2022. The business had said in March it "continues to require additional debt or equity capital and is pursuing multiple paths of opportunity to raise such capital as soon as practicable".
The business repeated that urgency in its first-quarter results filing on Monday (15 May). "The company is seeking to raise additional debt or equity capital in the near future."
That same report showed cash on hand declined to $3.5m in the opening three months of its new fiscal year from $5.8m at the end of December.
First-quarter net revenue fell 12.7% to $59.1m, with Tattooed Chef guiding to full-year sales of $200-205m, down from $231m in 2022.
The 10-K filing showed sales that year rose 11%. However, the company was plagued by losses elsewhere. EBITDA widened to a $133.2m loss from a $35.7m shortfall a year earlier, while adjusted it was in the red at $91.7m versus a $26.1m loss.
Net losses ballooned to $141.4m from $87m and they continued in the first quarter, albeit narrowing to $19m – a $0.23 loss per share – from $20.2m – an EPS loss of $0.25.
First-quarter losses in adjusted EBITDA also shrank, coming in at $15m compared to $16m.
"Our focus has shifted from growth to profitability, and we are implementing the actions required to meet client and consumer demand and ensure our long-term success," CEO Galletti said in the commentary. "We remain confident in our ability to achieve cost savings of up to $40 million or more in 2023."
He added: "We now expect to reach breakeven adjusted EBITDA and become cash-flow neutral during the third quarter of 2024 through a combination of continuing cost reductions, efficiency gains, inventory management, rationalisation of underperforming products, new product introductions, and targeted retail expansion.
"This is hard work, but it is also my life's work and I and the rest of Tattooed Chef team are committed to seeing it through."
Labour cuts
Those cost savings include a $15m reduction in marketing spending to around $12-17m and $6m in operational expenses, "primarily driven by a reduction in labour and increased productivity in the same footprint".
Another $7m will be shaved off "promotional programmes".
"The company's business and operations continue to be affected by a variety of macro-economic issues, including inflation, rising interest rates, recession fears, increased competition, and supply chain disruptions, and their potential impact on consumer behaviour and consumer demand for our products," Tattooed Chef said.
The drop in first-quarter revenue was blamed on "a decline in Tattooed Chef branded products with one customer". Operating expenses fell to $14.7m from $23.3m.
Meanwhile, regarding the class action lawsuit filed in the US District Court for the Central District of California, Tattooed Chef noted in the form 10K that "at this time it is not possible to estimate any potential material losses or predict the outcome of our anticipated motion to dismiss".
Alongside the derivative complaint filed in the same court in March, a "second and related verified derivative complaint" was put forward in April covering the same allegations.
"The court consolidated this action with the other related derivative action and appointed lead counsel and the parties are entering stay discussions. At this time, it is not possible to estimate any potential material losses or predict the outcome of our anticipated motion to dismiss," the 10-K filing read.