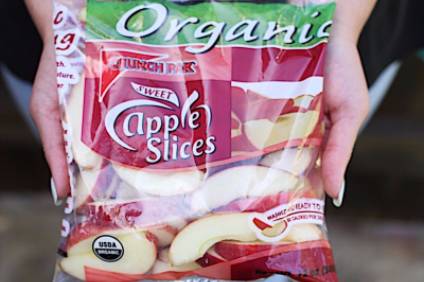 US fresh-cut vegetable producer Taylor Farms is set to take a "significant minority stake" in the country's fresh sliced apples producer Crunch Pak.
The companies said in a statement they had entered into agreements "aimed at" the deal, under which Taylor Farms' investment "will give Crunch Pak regional distribution to retail and foodservice customers nationwide".
"In return, the partnership provides Taylor Farms with Crunch Pak's industry leading fresh fruit slicing technology and fruit industry expertise," the companies said.
The terms of the transaction were not disclosed and the companies did not say when the deal is expected to be completed.
The majority stake in Crunch Pak will be retained by Dovex Fruit Co., and its partners, "which is an important part of the business equation because it will provide Taylor Farms with direct access to raw fruit product, organic and conventional", the companies said.
Under the terms of the deal, Crunch Pak's sales, marketing and management teams will remain in place. The two companies "will start working together immediately" and Bruce Taylor, Taylor Farms CEO, will join the Crunch Pak board of directors.
Taylor said: "Our investment in Crunch Pak gives us the fresh fruit slicing technology we need to move into that category. We look forward to working closely with Crunch Pak as we explore new ways to deliver an unmatched quality of fresh sliced fruit products across a variety of channels."
Crunch Pak president Mauro Felizia added: "The fresh cut industry is rapidly changing; customers are requiring deliveries seven days a week. You have to be national but with regional delivery across the country. In today's business environment, logistics, innovation and collaboration are important. Our partnership with Taylor Farms gives us that synergy."
Crunch Pak's family of brands includes Crunch Pak with Disney and Crunch Pak Organics. The primary distribution is via retail channels. Crunch Pak said it creates more than one billion apple slices at plants in Washington and New Jersey.