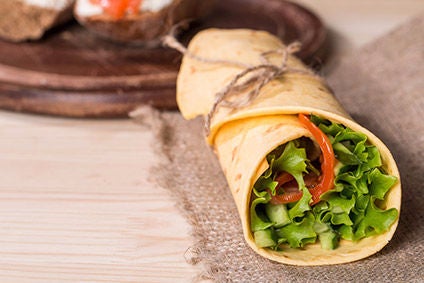 US-based Hispanic food maker Teasdale Foods has acquired Mesa Foods, a Kentucky-based producer of private-label tortillas, flatbreads, taco shells, taco kits and chips.
Teasdale said the acquisition "enhances" its national footprint in the Hispanic foods category, broadening its product offering and customer base.
Chris Kiser, Teasdale's CEO, explained: "Mesa adds tortillas to our portfolio, which are a core part of Hispanic snacking favourites such as quesadillas, wraps, fajitas, burritos and enchiladas. Teasdale offers all the product categories necessary to help bring the best of Hispanic food to consumers."
Mesa Foods will continue to operate as a division of Teasdale Foods with the existing management team continuing on with the business. Financial terms were not disclosed.
Teasdale was purchased by private-equity group Snow Phipps' in 2014. With Snow Phipps' backing, the company has grown its presence in Hispanic foods, including the acquisition of Casa Fiesta, the Mexican foods business of US-based Bruce Foods Corporation, earlier this year. In October 2015, Teasdale acquired Jardine's Foods, a producer of natural and organic sauces including salsas, dips, quesos, BBQ and hot sauces.
"We are pleased to have executed on a number of Teasdale's unique growth opportunities and look forward to our continued expansion," said Peter Shea, Teasdale's chairman and Snow Phipps' operating partner. "Mesa rounds out Teasdale's product offering and will allow us to drive further growth by providing customers with best in class products, service, innovation and market insights."