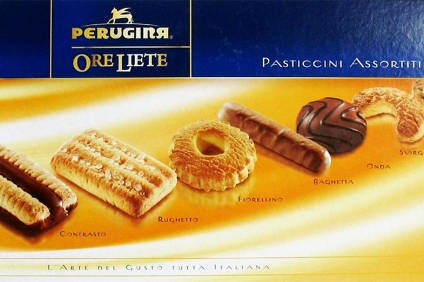 Italy's Tedesco Group has acquired Nestle Italia's Ore Liete biscuit brand for an undisclosed sum.
The biscuits, which have been produced by Nestle under its Perugina umbrella brand, will now be manufactured by TEDESCO at a facility in Pierantonio.
Tedesco confirmed that agreement for the acquisition was reached towards the end of last month.
The deal will ensure that Ore Liete "an historic local brand, will stay in the Perugia region family", Tedesco said. The company said Ore Liete would expand Tedesco's existing GranArt biscuit brand and its Piselli cakes unit.
In March, Nestle declined to comment on "market rumours" that it planned to offload Italian hard candy brands Picchi di Sole, Fondenti, and Rossana, as well as pastry brand Ore Liete. However, the company suggested it was putting less focus on growing the products.
Nestle also announced plans to turn its Italian Baci Perugina chocolate into a global brand, promising to invest more than EUR60m (US$65.7m) over the next three years.
In June, Nestle entered into an agreement to sell Italian confectionery brands including Rossana and Fluxes to local candy maker Fida.
The deal, for an undisclosed sum, will also see FIDA take control of the Glacia, Fruttallegre and Lemoncella e Spicchi brands.