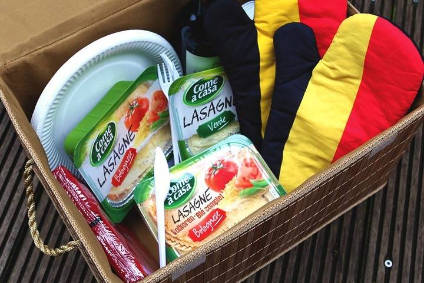 Ter Beke, the Belgium-based food group, today (2 September) booked higher half-year profits, with improved earnings from its ready meals division offsetting a decline from processed meats.
The branded and own-label supplier posted a 19.2% rise in underlying operating profit to EUR9.9m (US$11.1m) for the six months to the end of June. On a reported basis, EBIT was up 28.8% at EUR9.6m.
Ter Beke's net profit jumped 64.5% to EUR7.2m.
"The effects of the rise in turnover, together with the continued focus on the profitability of the product range and cost control have led to a substantial improvement in the results," Ter Beke said.
Both of Ter Beke's divisions reported higher revenue versus the first half of 2015. The turnover from processed meats rose 6.7% to EUR9.1m, while turnover from ready meals increased 7.4% to EUR4.2m. Group turnover was up 6.9% at EUR13.3m.
Ter Beke enjoyed improved profits from its ready meals business, with the "segment results" from the unit more than tripling on a year earlier. The company pointed to higher sales and a change to the timing in advertising, which took place in the first half of 2015 but will be in the second half of this year.
However, the segment results from processed meats fell from EUR7.2m in the first half of 2015 to EUR7m this year. Ter Beke cited the fall in the value of sterling as a factor and said it had invested "significantly" in the "long-term strategy" of the processed meats division in the first half of the year.
For 2016 as a whole, Ter Beke said it was "confident that, barring unforeseen market circumstances", its group results would "surpass" its numbers for 2015. In 2015, Ter Beke booked net profit of EUR10.8m, operating profit of EUR15.8m and sales of EUR396.3m.