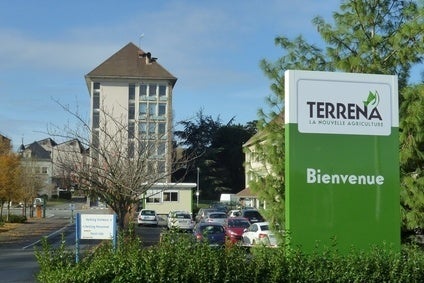 French agri-food co-operative Terrena saw profits rise in 2014, despite only slight growth in sales, as margins from its meat business improved.
The company booked net income of EUR22.1m (US$23.6m), up 32.6% on 2013. Operating income more than doubled to EUR35m.
Terrena pointed to a 30.1% rise in EBITDA to EUR119.4m, citing a "recovery" in gross margins from its meat business. Improved profitability from the division was one of Terrena's "main objectives" in 2014 and the co-op said the results were "significantly above" its target.
In November, Terrena sold 49% of its beef and pork business to Irish processor Dawn Meats in a bid to increase its exports.
Terrena said it would invest EUR170m in its meat arm in the next three years.
Sales, meanwhile, rose but only by 0.3% to EUR4.7bn, thanks, the co-op said, to the "integration" of businesses in which it has recently invested, including agribusiness and wine producer Bretaudeau, sparkling wine maker Ackerman and vegetable supplier Val Nantais.