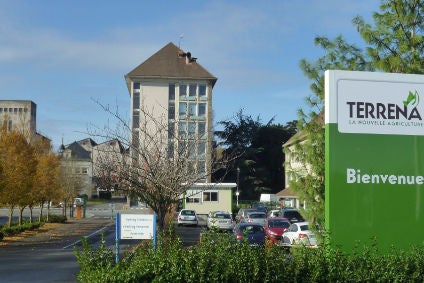 French cooperative Terrena has announced what it describes as "a major shift in strategy" with the development of its own brands and a makeover of the Père Dodu poultry brand acquired from Doux in 2016.
La Nouvelle Agriculture will be launched in the supermarket channel in April. Initially, it will offer fresh rabbit, pork, chicken and beef products with 50 different lines. The longer-term aim is to expand the range into vegetable-based products.
Terrena has this month launched its first organic beef brand, Sourires de Campagne.
The co-op is also undertaking a significant extension of its Père Dodu poultry brand with new lines focused on easy gourmet cuisine, as well as eight new snacking and breaded lines to be launched during the first half of 2017.
"What we are announcing today is a major shift in strategy: the development of our own brands with the aim of moving up the value chain to the benefit of our breeders and producers while at the same time making the brands accessible to all consumers of great quality meat," said Terrena CEO Maxime Vandoni.
When contacted by just-food, no-one was immediately available to comment at Terrena on whether there were plans for the new brands and revamped Père Dodu to be sold on international markets.