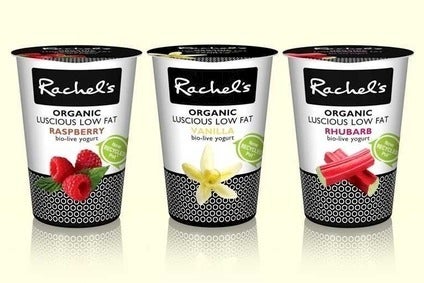 Lactalis-owned UK dairy business Rachel's Organic has confirmed supermarket Tesco has delisted its yoghurt range.
A spokesperson for Rachel's said the decision has led the company to start talks with staff over potential redundancies and reduced hours at its Aberystwyth site in Wales.
"Tesco has regrettably chosen to remove the Rachel's yoghurt range from the end of April 2015 and our staff have been informed of this decision," said the spokesperson.
"As a business, we are currently focusing on replacing the volume lost from Tesco and we are doing everything in our power to minimise the impact on Rachel's consumers and employees."
In January, Tesco, as part of plans to improve its own performance, announced it would be cutting SKUs from its stores.
The blow to Rachel's follows last month's news Tesco had decided to stop stocking Associated British Foods' Kingsmill bread in its UK stores.