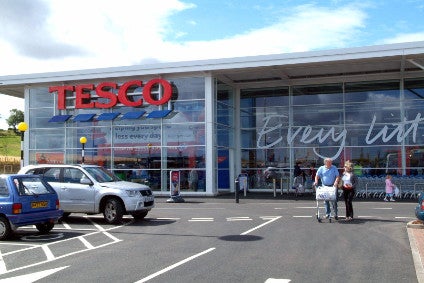 UK grocery giant Tesco has denied a media story that its buying alliance with French peer Carrefour is demanding discounts from suppliers.
A story in the UK's The Sunday Times newspaper said the alliance – established in July 2018 – said Carrefour, which has been leading talks with big suppliers to both chains, is said to have demanded discounts of 1-1.5% in exchange for multinational product launches across both chains.
But, in a statement sent to just-food, Tesco said this is not the case.
A Tesco spokesperson said: "We are committed to open, transparent and fair partnerships with all our suppliers. Through our strategic alliance with Carrefour, we are working with more than 20 global supplier partners on new growth opportunities.
"We have not asked for cost price discounts from any of these suppliers through the alliance, and all additional opportunities offered to suppliers are mutually agreed."
Tesco stressed the alliance is not a joint buying group and said it continues to buy from these suppliers in its own right.
"The opportunities agreed through the alliance are separate to the core supply agreements that these suppliers have with us, and are entirely optional," it said.
just-food has also asked for a response from Carrefour.