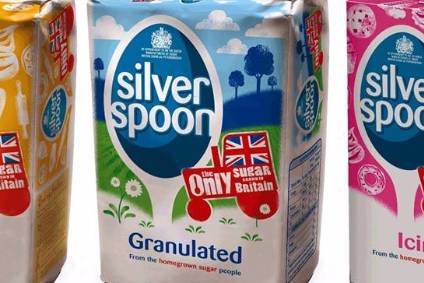 Associated British Foods' Silver Spoon Granulated Sugar brand has been delisted by Tesco stores in the UK in a spat over pricing.
According to reports in the UK media, Tesco has signed a new supply deal with London-based Tate & Lyle Sugars which is owned by American Sugar Refining.
However, the Daily Mail claimed the move meant Tesco was "pulling British sugar from its shelves – despite one of its biggest stores being right next to the factory that makes it".
Tesco declined to comment on its new supply arrangements but a spokesperson told just-food today (6 March): "Our aim is to always provide the best possible quality and prices to our customers. We continue to scrutinise any proposed cost increases from our suppliers to avoid any unjustified or unnecessary increases in price."
A spokesperson for British Sugar said: "Silver Spoon can confirm that Tesco has decided to source sugar from one of our competitors. Silver Spoon continues to have a strong working relationship with Tesco across our portfolio and supplies their business with low calories Half Spoon sugar made using British-grown sugar beets. We look forward to continuing to work with Tesco to restock Silver Spoon Granulated Sugar in their stores as and when the opportunity arises."
Tate & Lyle had not responded to a request for comment at time of publication.