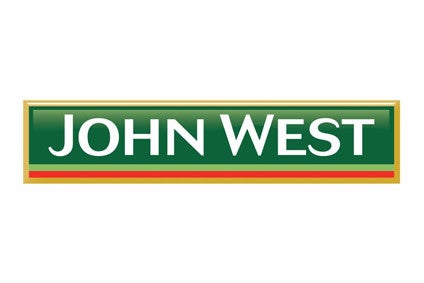 Some of John West's tuna products are being removed from Tesco stores in the UK after the company failed to meet the retailer's sustainability standards.
Tesco said the move is in line with commitments the retailer has made to sustainability, including a new partnership with the international Marine Stewardship Council (MSC ) and the launch of more than 80 MSC eco-labelled seafood lines.
However, Thai Union Group-owned John West told just-food today (26 July) Tesco's move "was driven by commercial negotiations as much as sustainability considerations".
Tesco group quality director Tim Smith said the decision to de-list "a number of core John West lines", with effect from the end of this month, followed a review "to make sure all the tuna on our shelves – including branded tuna products – met our requirements, coming from pole and line, FAD-free or MSC-certified fisheries".
"Our customers will still see some John West tuna products on our shelves, and we are working with John West on a plan for these remaining lines to be converted to sustainable tuna sources as soon as possible," Smith said. "Customers want to buy the best quality fish, caught in a way that keeps fish stocks healthy and doesn't harm the environment. We're helping to offer this.
"We're not experts on all the complexities of global fishery management, but we are committed to working with the right suppliers and non-governmental organisations so we can provide our customers with the high-quality sustainable seafood they want at affordable prices. To help make sure we source from the right places, we have a longstanding collaboration with the Sustainable Fisheries Partnership, an independent body of experts with a detailed knowledge of sustainable global fisheries. They help guide our decision making on which fisheries to source from, and they also have an important role in bringing stakeholders together to make collective improvements."
Smith said Tesco had also signed up to a major agreement between leading seafood retailers and suppliers "that will protect the pristine areas of the Northern Barents Sea in the Arctic from the expansion of cod fisheries in the region". "This will all help us achieve our clear ambition for 100% of our seafood to be sourced sustainably – an ambition that can only be achieved with support from our partners and suppliers."
Tuna is one of the most popular varieties of fish sold by Tesco, he added. "Since 2012, all our own-label tinned tuna sold in the UK has been fished using sustainable catch methods, a commitment we extended to all tuna used as an ingredient in our own-brand sandwiches, pastas and salads. The tuna sources we will accept are pole-and-line, FAD-Free and MSC certified – though to date all our own label canned tuna and tuna used as ingredient has been from pole-and-line fisheries since 2012."
A spokesperson for John West said: "Tesco's review of the fish products it stocks, which has resulted in approximately 20% of the John West range being withdrawn, was driven by commercial negotiations as much as sustainability considerations. Indeed, six John West red salmon and pink salmon products which are being withdrawn will be fully MSC certified, meet all of Tesco's sustainability requirements, and be available to consumers next month."
The spokesperson said: "Tesco is adding five new John West products including two Light Lunch products and three Creations products."
The spokesperson said Tesco "remains an important retail partner for John West and we share its aspiration to increase the level of sustainable seafood available to consumers". The spokesperson said John West had entered into "a unique partnership" with the conservation group WWF- UK in 2014 and is "the only seafood brand in the UK to have taken this step".
"Through its seafood charter, WWF is supporting us on our journey to deliver environmental sustainability across all the fish we sell and to ensure all our products are on the path to the MSC certification by the end of the initial phase of the partnership in 2018," the spokesperson said.
This is not the first time that John West has been criticised over sustainability issues. Last year, John West and UK food and drink group Princes came under fire from Greenpeace over their tuna sourcing and sustainability pledges.
Greenpeace UK said yesterday John West was "paying the price for breaking its sustainability promise to consumers". Greenpeace's oceans campaigner Ariana Densham said: "Hundreds of thousands of people are calling on John West and its owner Thai Union to clean up their act, and it's a credit to Tesco that they have put their money where their mouth is and taken John West's tuna products off the shelves. We'll be keeping a close eye on how John West plans to meet retailers' sustainability requirements."