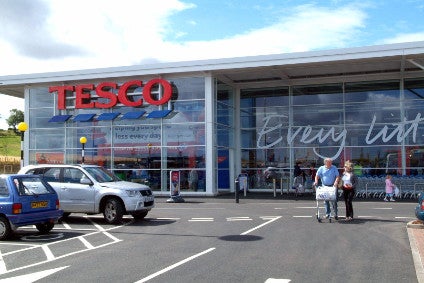 Tesco plans to launch seven value-oriented own-label ranges in the UK, focusing on delivering "quality" in the produce, meat and poultry categories.
The retailer said the lines will either match or beat its competitors on price as well as delivering a "new level" of quality in fresh. The brands will be sourced from a "range of trusted suppliers", Tesco added.
The ranges will be sold under the following brands: Redmere Farms in vegetables; Suntrail Farms in imported fruit; Rosedene Farms in berries, apples and pears; Nightingale Farms in salad; Woodside Farms in pork; Willow Farms in chicken and Boswell Farms in beef.
The lines include a total of 76 new products and are long-term additions to Tesco's product offering, the company said.
A Tesco spokesperson told just-food: "Over the last 18 months we have been simplifying our ranges, launched [price-matching initiative] Brand Guarantee and improved customer service. However, we know customers want the convenience of getting all their shopping in one place. These seven new brands, which are exclusive to Tesco, address our customers' needs for quality fresh food, at very competitive prices in a single shop."
In a bid to stem its market share decline in the UK, where discounters Aldi and Lidl have been stealing share, Tesco has cut the number of SKUs it carries and altered its promotional strategy to deliver consistently lower prices.
Speaking last week at the Retail Week conference in London, Matt Davies, the CEO of Tesco's UK arm, said: "Every week, through our review of product ranges, we've been making shifts to simple, stable, more consistent lower prices – with hundreds of products moved to everyday low prices, a massive increase in price stability, and across the board, we've been shifting away from high-low to mid-low promotions. And this is not a short-term initiative – this is a fundamental change in how we do business."
The shift enabled Tesco to report a 1.3% increase in sales over the Christmas trading period and the group believes the new range will help it continue to build sales momentum.