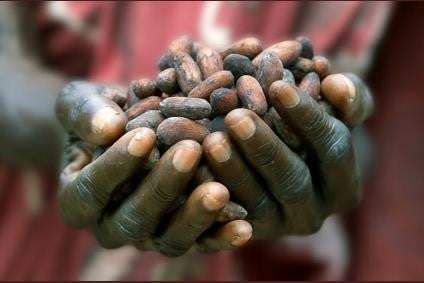 All of Tesco's own-label chocolate products sold in the UK will be made from cocoa included in the Rainforest Alliance sustainability programme by the end of 2018.
The high street giant has also pledged to ensure the cocoa it uses in other products such as desserts, cereals and cakes will also be sustainability sourced by the same date.
Tesco's partnership with the Rainforest Alliance and other sustainability programmes will help to support cocoa-growing communities, boost farmers income, safeguard soils and conserve wildlife.
"Our customers want to be reassured that we treat farmers and growers well and that the foods they buy are sourced responsibly," said Tesco's chief product officer Jason Tarry.
"Our collaboration with the Rainforest Alliance will help to support cocoa farmers improve their livelihoods and ensure we are offering great sustainable and affordable products. This is just one of a number of initiatives which will help us build trusted partnerships with our suppliers and enable us to serve shoppers a little better every day."
Nigel Sizer, president of the Rainforest Alliance said he was "delighted" at Tesco's decision to to source cocoa from the Rainforest Alliance. "Tesco's commitment will have a significant impact on improving the social, economic, and environmental well-being of cocoa farming communities," he said.
Customers will be able to recognise Rainforest Alliance Certified products by the inclusion of its frog seal on packaging.
The move by the retailer comes after a series of other initiatives designed to help build better partnerships with its suppliers and ensure more of its products are sourced sustainably.
Steps include guaranteed high value contracts for British potato growers, sustainable farming programmes for lamb farmers and producers of cheese, a Fair For Farmers Guarantee for fresh milk, and an extension of its partnership with the Marine Stewardship Council, resulting in the retailer offering 80 MSC-certified products to customers.