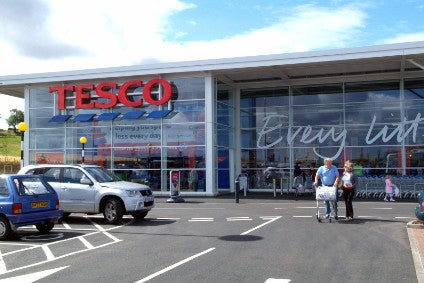 Tesco, the UK's largest supermarket, has started rationing of certain products, including some foodstuffs, to deter consumers fearing coronavirus-linked shortages from stockpiling goods.
The UK's The Guardian newspaper revealed Tesco has almost sold out of its own-brand dried pasta and tinned tomatoes online and has now limited many high-demand items to five per shopper. These include long-life milk, dried pasta and tinned vegetables.
Representatives of UK supermarkets are due to meet with the UK government today (9 March) to work out what to do next.
Anecdotal evidence talked of some empty shelves in supermarkets as panic-buying shoppers stocked up on what they see as emergency items such as toilet rolls and hand gel.
The rush on pasta is almost certainly linked to the news that Italy has effectively put 16 million people in the north of the country in lockdown in an attempt to slow the rate of contagion of the virus. More than 300 people have died in the country so far after contracting the disease.
The UK, by comparison, has seen only three coronavirus-linked deaths but a meeting scheduled today of its emergency Cobra committee to discuss the matter suggests there are fears of worse to come.
Public Health England has urged members of the public to "plan ahead" in case they have to self-isolate for a couple of weeks, which may have had the unforeseen consequence of encouraging stockpiling of goods.
However, the UK government's official advice is there are no product shortages at present and no need to panic-buy.
Other retailers have not followed Tesco in limiting any food items although online supermarket Ocado is rationing toilet rolls and the majority of major grocers are limiting the amount of hand gel that can be bought.
UK Environment Secretary George Eustice will meet food industry representatives today.
A Department for the Environment, Food and Rural Affairs spokesperson told The Guardian: "The environment secretary will hold a further call with chief executives from the UK's leading supermarkets and industry representatives on 9 March to discuss their response to the coronavirus. The meeting will discuss support for vulnerable groups who may be in isolation."