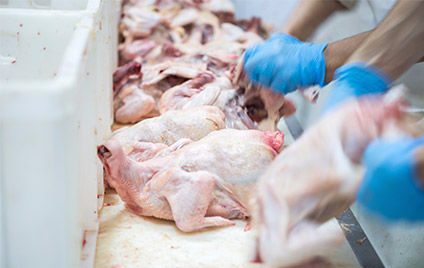 Thai Foods Group, the Thailand-based poultry processor, has struck a deal to buy a majority stake in local business Big Food Group.
The company is to pay THB60m (US$1.7m) for a 75% stake in Big Food Group. Thai Foods Group is putting up THB20m for shares held by Big Food Group's existing investors and paying THB40m for newly-issued shares. Once the transaction is finalised, Big Food Group's existing shareholders will own the remainder of the business.
Thai Foods Group said the deal was part of its strategy to expand its domestic poultry business.
Big Food Group has a slaughter house located in the central Thai province of Ratchaburi province with a capacity of 40,000 chicks per day. Thai Foods Group said the capacity could be increased to 80,000 chicks a day. Big Food also has 4 hatcheries and contract farming with 118 farms.
Thai Foods Group said Big Food Group made sales of THB1bn and a net loss of THB18.6m in 2015.