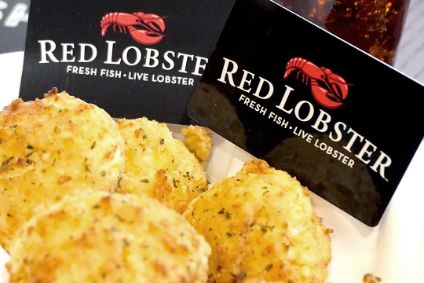 Thai Union Group has become the biggest investor in Red Lobster Seafood Co. after private-equity firm Golden Gate Capital decided to sell its shares in the US restaurant business.
Seafood giant Thai Union, which first invested in Red Lobster in 2016, is now "the largest Red Lobster shareholder but doesn't hold a majority position", a spokesperson for the processor told just-food.
Golden Gate Capital has sold its shares in Red Lobster to a consortium comprising Thai Union, the restaurant chain's management and a new investor group called Seafood Alliance.
In 2016, Thai Union made a US$575m "strategic investment" in Red Lobster. Thai Union held 25% of the "common units" of Red Lobster and a further 24% of the "preferred units", giving it 49% ownership of the business, with Golden Gate Capital the majority shareholder.
Golden Gate Capital's deal with the consortium will see Thai Union's position remain the same. It will hold the same mix of shares – equating to 49% of Red Lobster – with Seafood Alliance owning 36% and the restaurant chain's management 15%. Financial terms were not disclosed.
In a statement to the Stock Exchange of Thailand, Thai Union said as the largest shareholder in Red Lobster it expects "to drive and accelerate [Red Lobster's] business strategy and increase synergy with Thai Union as a supplier".
The company added: "This exposure to [the] US seafood restaurant market and distribution platform offers significant opportunities for further growth and development."
Thai Union's portfolio of seafood brands includes US brand Chicken of the Sea.
In a further statement, Thiraphong Chansiri, the president and CEO of Thai Union, said: "The Red Lobster brand is strong, with unmatched awareness and millions of loyal guests, and we believe it has tremendous long-term potential. We look forward to capitalising on that solid base, as well as leveraging Seafood Alliance's restaurant expertise and international relationships, to continue to develop the brand domestically and internationally."
Investors in Seafood Alliance includes Paul Kenny – a former CEO of Asian casual-dining group Minor Club – and Rit Thirakomen, the chairman, CEO, and controlling shareholder of Thai restaurant chain MK Restaurant Group.
Red Lobster CEO Kim Lopdrup said: "We are thrilled to deepen our relationship with Thai Union, a long-term strategic supplier to Red Lobster and an investment partner for the last four years. Our organisation will also benefit from the tremendous international restaurant and hospitality expertise brought by Seafood Alliance. I want to thank Golden Gate Capital for their unwavering support over the past six years and particularly over the past five months."