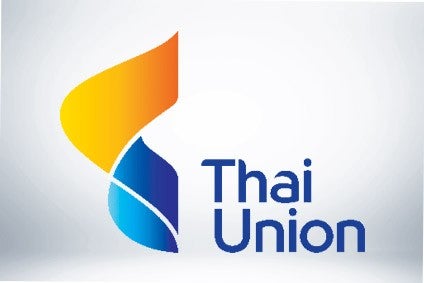 Thai Union Group today (7 November) booked lower third-quarter profits, with the seafood giant pointing to "volatile" raw-material prices.
The owner of brands including John West and Petit Navire said its net profit for the third quarter was down 12.1% to THB1.59bn (US$45.4m).
Operating profit fell 12.3% to THB1.8bn on the back of lower gross margins, which slid as "higher and more volatile seafood raw material prices affected both ambient and chilled and frozen seafood businesses", Thai Union said.
However, Thai Union reported what it said were record quarterly sales of THB35.1bn, up 7.7% on the corresponding period last year. The company said it benefited from the depreciation of the Thai baht, higher shrimp and salmon raw material prices, plus the acquisitions of German canned seafood processor Rugen Fisch and Canadian lobster processor Les Pecheries de Chez Nous in June.
CEO Thiraphong Chansiri said: "This quarter clearly shows that demand for our products is strong despite a challenging market for raw materials and continued difficult economic conditions in various markets around the world. We were able to deliver a very solid bottom line despite tighter market conditions."
For the first nine months of the year, sales were THB100.8bn, up 9.8%, the company said. EBIT fell 8.5% to THB6.64bn. Net profit was down 6.2% at THB4.35bn.