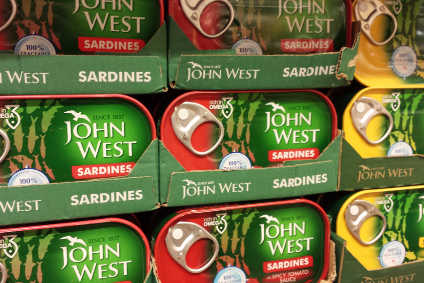 Thai Union Group is mulling a sale of its UK subsidiary the Edinburgh Salmon Company amid "heavy" losses and "highly challenging" market conditions.
The Bangkok-listed seafood giant and owner of the John West tuna brand, said in a statement: "The company will actively pursue and explore all viable divestment opportunities in an attempt to avoid, reduce, and/or mitigate the potential impacts upon its valued employees", with the closure of the Edinburgh Salmon (ESCo) business another possibility.
ESCo is located in Dingwall, Scotland, and its business activity mainly revolves around smoked Salmon products. It comes under the remit of Thai Union's holding company Européenne de la Mer based in France.
Employees were informed of the decision on Thursday (27 September), and ESCo's customers and suppliers are also now being notified.
A 45-day consultation period is planned to assess all alternatives.
Thai Union, which first invested in Edinburgh Salmon in 2014, added that, after an ongoing review, along with significant investment in the UK business and what it called structural changes, "ESCo continues to suffer heavy losses as a result of highly challenging market conditions and industry trends".
According to filings posted with London-based Companies House, ESCo reported a loss of GBP5.2m (US$6.6m) last year, after losing two significant customers, and GBP6.8m in 2016. It had net liabilities of GBP4.3m and assets amounting to GBP868,550.