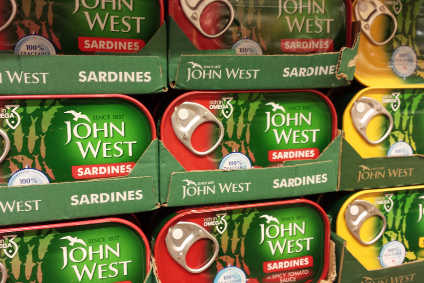 Thai Union Group today (11 July) outlined a series of measures the company believes will lead to "more sustainable" and "socially-responsible" seafood.
The Thai giant, owner of brands including John West and Petit Navire, said the plans would "tackle illegal fishing and overfishing", as well as "improve the livelihoods of hundreds of thousands of workers" throughout its supply chain.
Thai Union's pledges include reducing the number of fish aggregating devices (FADs) used in its supply chain by an average of 50% by 2020. The company has also committed to doubling the availability of "verifiable FAD-free fish".
The company said it would "shift significant portions" of longline-caught tuna to pole and line or troll-caught tuna by 2020 and "implement strong requirements" to help reduce bycatch.
On labour, Thai Union said it would extent the moratorium it has put in place on at-sea transshipment across its entire global supply chain unless new strict conditions are met by suppliers. Transshipment at sea enables vessels to continue fishing for months or years at a time and "has the potential to facilitate illegal activity", the company said.
The group said it would "ensure independent observers are present on all longline vessels transshipping at sea" to inspect and report on potential labor abuse. It added it would ensure "100% human or electronic observer coverage across all tuna longline vessels it sources from".
Thai Union has agreed to meet every six months with Greenpeace to assess the progress made on the pledges. By the end of 2018, an "independent third-party" will review progress.
Greenpeace, which has criticised Thai Union for its sourcing and for concerns over the labour used in its supply chains, said the pledges announced today represented "huge progress for our oceans and marine life".
Bunny McDiarmid, Greenpeace's international executive director, said: "If Thai Union implements these reforms, it will pressure other industry players to show the same level of ambition and drive much-needed change. Now is the time for other companies to step up, and show similar leadership."