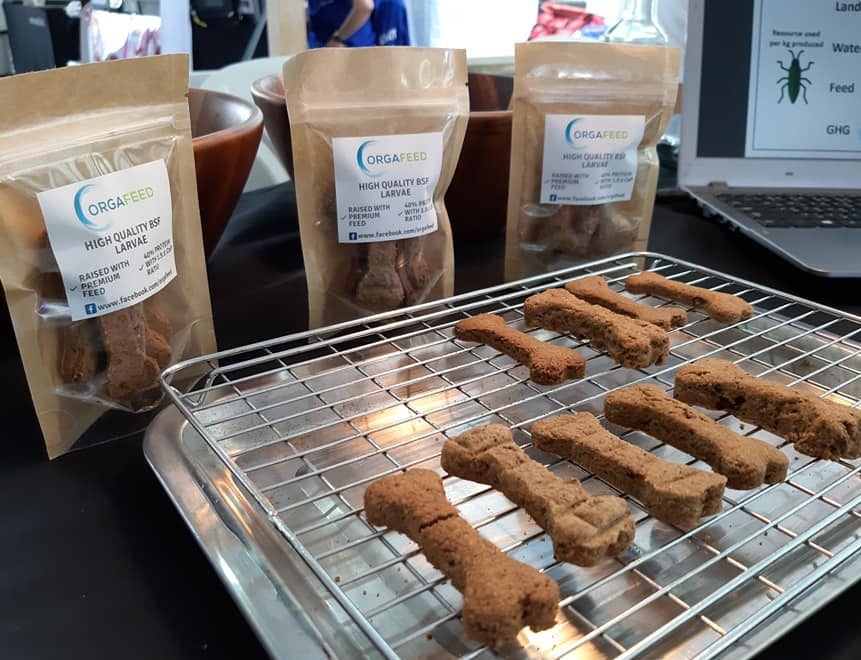 Thailand-based seafood giant Thai Union has announced it has invested in local insect protein pet-food business Orgafeed.
The John West and King Oscar brands owner has invested in the business via its Corporate Venture Capital (CVC) Fund. The amount invested and the size of the stake it now owns in Orgafeed have not been disclosed.
Thai Union said the investment and further collaboration will support the future growth of its pet-care business, which has recently been re-branded as i-Tail by utilising innovation and enhancing the nutritional aspects of its products.
Orgafeed produces pet food and pet treats based on insect protein under the brand Laika. It uses black soldier fly larvae, which are raised on a diet of pre-consumed food waste.
The company has been a part of the first cohort of SPACE-F, Thailand's first global food-tech start-up incubator and accelerator, co-founded by Thai Union in 2019.
Thai Union's pet-product portfolio includes brands such as Marvo, Bellota, Paramount, and Calico Bay, as well as private-label offerings.
It recently expanded its pet-food operations in Japan by forming a subsidiary to distribute, sell and import pet food and pet-related products.
Speaking about its Orgafeed investment, Roy Chan, CEO of i-Tail, said: "The pet industry is experiencing strong humanisation and premiumisation trends, which has led to customers looking for healthier and more sustainable products, thus driving our portfolio towards sustainable pet products, such as insect protein, where the environmental impact – emissions, land and water usage – is significantly lower than other kinds of farmed protein.
"Orgafeed will help us better serve our customers, especially in the sustainable pet-food segment."
Ittikorn Thepmani, Orgafeed's co-founder and circular economy officer, said: "We believe that insect protein is a sustainable choice that helps to raise the standard of the pet-food industry, both in terms of nutritional benefits and sustainability. With this partnership and investment from Thai Union Group, we will be able to scale both our business as well as the positive impacts on the environment."
Read Just Food's guide: Hatching new ideas – Big Food's incubator and accelerator programmes