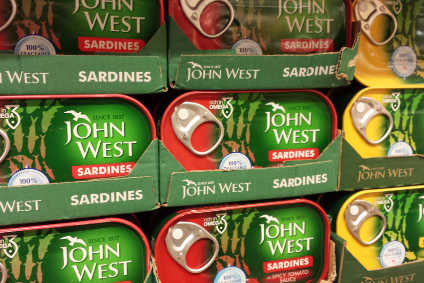 Seafood processor Thai Union said that it was able to maintain "stable" net profit in 2016 thanks to "stringent" cost controls that offset higher prices for salmon and tuna.
The John West producer said that consolidated net profit in 2016 totalled THB5.25bn (US$149.83m), down 0.9% from 2015. Thai Union said that it was able to maintain this level of profitability thanks to lower selling, general and administrative expenses as a percentage of sales. Finance expenses were also down year-on-year and the bottom line benefited from a lower tax rate, the company's accounts reveal.
Consolidated operating profit fell in the period, declining to THB7.96bn versus THB9.6bn in the prior year. Lower gains on forex as well as a slight drop in gross profit – which fell to THB19.92bn from THB19.97bn – dented the group's operating result.
2016 sales increased by 7.3% to THB134.38bn. The increase in sales value was driven by continued organic growth, increased contribution from Rügen Fisch in Germany, consolidation of the Chez Nous acquisition in Canada, and improved domestic shrimp exports, the company said.
US revenue accounted for 39% of total sales, European sales increased to 33% of the group result and Thai and Japanese sales made up 8% and 6% of the group result respectively.
Thiraphong Chansiri, CEO of Thai Union Group commented: "Thai Union's 2016 results shows that demand for our products remains strong. Despite challenging costs for raw materials and economic volatility in various markets around the world, we delivered a stable bottom line."