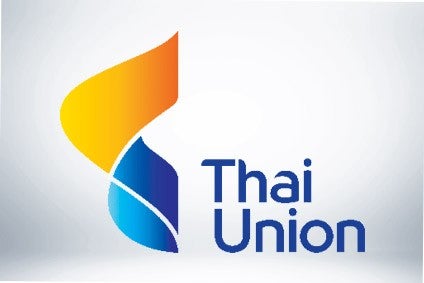 Seafood company Thai Union Group has accused Greenpeace of "undermining" its efforts to boost sustainability and improve practices in the global seafood industry.
The group hit out after a new Greenpeace report – Sea of Distress – called on US retailers in particular to stop stocking products from a number of companies who the campaign group claimed are responsible for "human rights abuses" and irresponsible fishing practices.
Greenpeace also renewed earlier criticism of Thai Union, which owns the US Chicken of the Sea brand, and urged retailers and foodservice companies in the US to stop selling brands of tuna produced by the group.
Thai Union said yesterday (25 August) it holds regular meetings with Greenpeace. "However, they choose to continue to target Thai Union, attempting to undermine our efforts. Their latest tactic is to target retailers and, in some countries food services and hospitality groups, that use or stock tuna products."
"We respect Greenpeace's position, indeed we share their vision for healthy seas for generations to come," Thai Union said. "However, we cannot support the methods it uses to highlight its campaigns. At Thai Union, we are doing everything we can to change our own operations and introduce improvements into the global seafood industry. Despite Greenpeace's attention, we continue to work with governments, NGOs, academics and scientists around the world to provide the global industry with as much intelligence and insight as possible. This will allow the seafood industry to introduce best practices and put in place the regulations needed to achieve our shared vision for the future."
The group said: "Seafood is a critical industry – providing a healthy source of protein and employment to millions of people around the world. But we know that the challenges in the seafood industry are not simple to fix. At Thai Union, we are working to promote open, transparent and honest dialogue across the entire seafood industry for the benefit of long-term solutions. It is important that we ensure scientific evidence – not raw emotion – is at the heart of the debate and drive the solutions."
In July, Tesco said it would remove some of the Thai Union-owned John West tuna products from its shelves in the UK because the group had failed to meet the retailer's sustainability standards.
Earlier this month, Thai Union booked increased first-half sales, boosted by its recent acquisition of German canned seafood processor Rugen Fisch and raw material prices for skipjack and salmon, but the company's profits fell year-on-year.