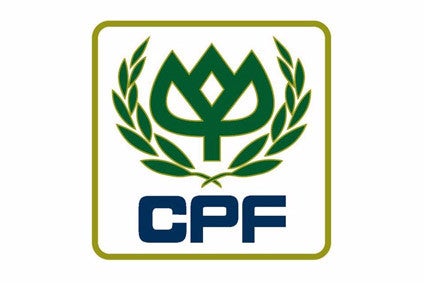 Thailand-based consumer-goods giant Charoen Pokphand Foods (CPF) has partially blamed a dip in sales on a pork supply shortage caused by the outbreak of African swine fever (ASF).
But, conversely, it has suggested it could benefit from the disease causing a pork shortage in China.
The company posted THB140.8bn (US$4.45bn) in sales for the fourth quarter of 2019, a 2% decrease from the same period a year earlier.
CEO Prasit Boondoungprasert said CPF witnessed a number of challenges in 2019, chiefly the fluctuation in foreign-exchange rates and ASF, which led to a drop in pork supply.
However, Prasit said CPF expected its performance to "remain rosy" in 2020 due to pork shortages, particularly in China and Vietnam, which would raise prices above the 2019 level.
Despite the dip in sales, CPF saw a 139% jump in fourth-quarter earnings thanks mainly, the company said, to the "impressive performance" of overseas businesses, particularly in Vietnam.
Prasit said CPF will maintain its strategy to expand overseas.
Earlier this month, CPF played down the threat to its China operation from bird flu.
It said in a statement that it "foresees no threat on its operations from the outbreak of the potent H5N1 bird flu in Shaoyang city," where its operation is based.
It added that it was maintaining its 2020 sales targets on expectations the Chinese government "has immense experiences to quickly tackle the outbreak".