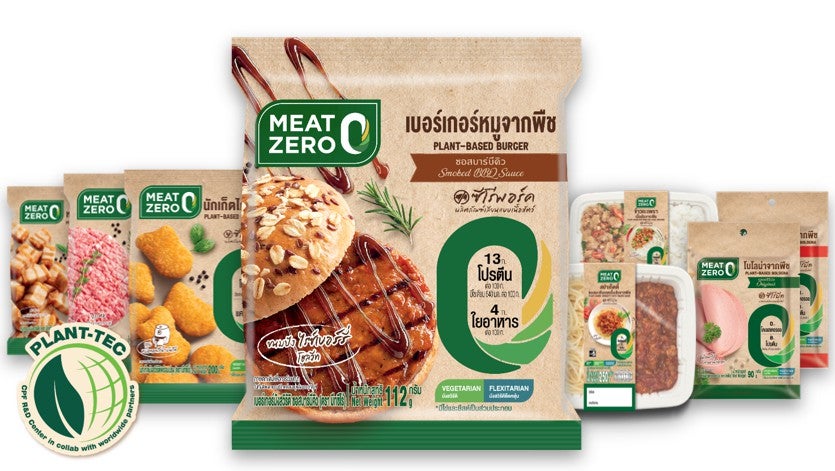 On its way to that goal, CPF wants the brand to be the top alternative meat brand in Asia "within 2022".
CPF said it will be launching the brand simultaneously in Asia, Europe and the US.
The company said it has thrown "huge support on the research and development of alternative meats for more than two years in collaboration with world-renowned experts from the United States, Japan and Taiwan as well as food scientists of Chulalongkorn University and Mae Fah Luang University".
It said this led to the "discovery" of a product that "creates the perfect texture, taste, smell and feel of real meat".
Prasit Boondoungprasert, chief executive officer of CPF, said: "Meat Zero is as tasty as real meat and consumers are barely able to tell if they are eating plants or real meats thanks to the outstanding achievement of [the] CPF R&D centre, which has worked closely with the world's leading research houses.
"Meat Zero will be the world's top three alternative-meat brand within three to five years. Meanwhile, CPF will pursue the path to become a full-fledged food-tech company that responds to the food needs of all consumer groups."
CPF said the brand's products contain both "high-fibre plant-based protein" and is priced "relatively close" to real meat.
The company is selling products including plant-based bologna sausage, pork burger, rice with stir-fried meat and spaghetti with chopped meat. Consumers can also buy Meat Zero products such as plant-based chicken nuggets, minced pork and crispy pork.
In Thailand, stockists include 7-Eleven.
Prasit added: "All are in the price range of THB35-45. Consumers can also buy uncooked meat products like plant-based chicken nuggets, plant-based minced pork, and plant-based crispy pork, all priced at THB69. Demand for meatless food options has consequently been skyrocketing. However, the options are pricey and quite difficult to find. Meat Zero is the answer. It is accessible in terms of pricing and marketing channels. We expect to achieve a billion-baht revenue within the next few years."