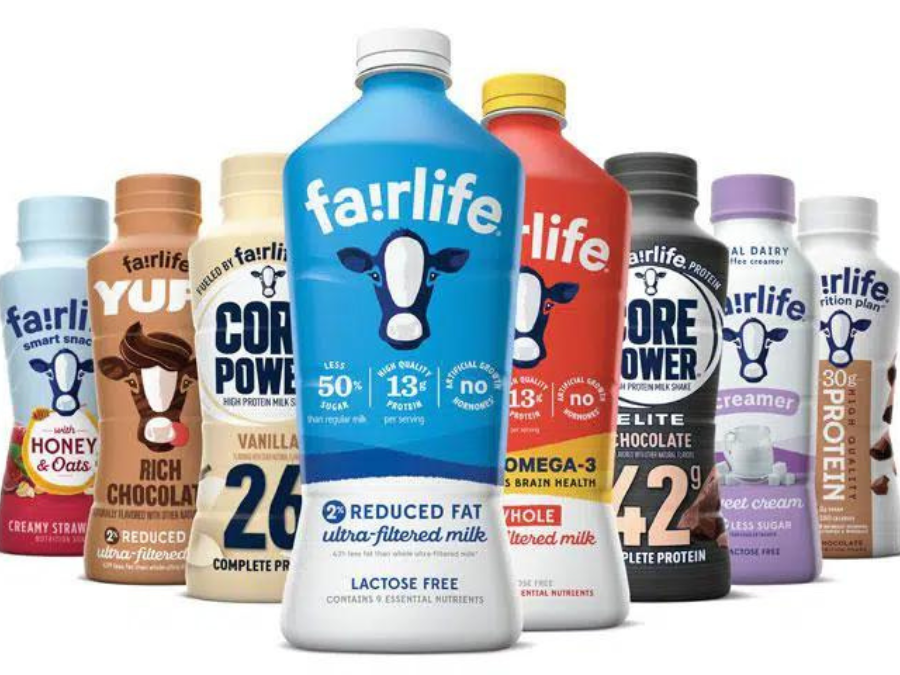 The Coca-Cola Co. is to plough $650m into its Fairlife milk brand with the construction of a production site in Webster in upstate New York.
Building of the facility will begin this year and the site is expected to be fully operational by 2025. The 100-acre facility will be located between Rochester and Niagara, two major US dairy-producing regions.
The site will source milk from local dairy co-operatives to produce Fairlife's beverages, before distributing them to retailers across the region.
"Consumer demand for Fairlife products is at an all-time high, and a new production facility will allow us to significantly increase capacity and deliver Fairlife to even more households across the country," Fairlife CEO Tim Doelman said.
"As we continue to grow in the north east, Webster's proximity and access to best-in-class dairy farmers make it an excellent location to support our next phase of growth in the region and beyond."
Fairlife produces a range of ultra-filtered fresh milk drinks including its Core Power protein shakes and Yup flavoured milks.
The business owns two production facilities in the US: one in Coopersville in Michigan and another in Goodyear in Arizona. Fairlife said the new facility is expected to employ approximately 250 hourly and salaried workers.
In 2018, the brand expanded to Canada and it began sourcing raw ingredients from Ontario in 2020.
Fairlife was founded by Mike and Sue McCloskey in 2012 as a partnership with The Coca-Cola Co. and dairy cooperative Select Milk Producers, which was set up in 1994 by the McCloskeys.
At the start of 2020, The Coca-Cola Co. bought out the remaining shares in the venture, increasing its minority stake of 42.5% to 100%. According to The Coca-Cola Co., Fairlife surpassed $1bn in annual retail sales last year.
The Coca-Cola Co.'s investment behind the Fairlife dairy brand comes at a time when the CSD giant is reshaping its roster of dairy and dairy-alternative beverages. In March, the company announced its dairy-free Innocent brand range was to be discontinued.
Primarily a maker of smoothies and juices, Innocent entered the dairy-free market in 2018 with a UK launch that sought to leverage the growing demand for dairy-free beverages. Its range consisted of dairy-free drinks made from almond, hazelnut and coconut.
Speaking to Just Drinks at the time, a spokesperson for Innocent said: "Whilst the dairy alternatives range won't be continuing, we will continue to explore the use of dairy alternatives as ingredients in our products. In fact, we are already working on some tasty new recipes which include dairy alternative ingredients as part of our product innovation."